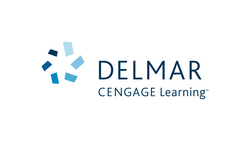 Clifton Park, NY (Vocus) September 26, 2007
Cengage Learning, a leading provider of customized learning solutions in academic and career educational markets, announced the release of the National Electrical Code® 2008.
The worlds most widely adopted safety code; the National Electrical Code® (NEC) is now advancing electrical safety requirements with the 2008 edition in an effort to maximize public safety, emergency preparation, and electrical worker protection. With regulations for electrical wiring and equipment in virtually all types of buildings, this new edition responds to industry needs with expanded requirements based on research, new technologies, and recent events. This edition has been updated for enhanced usability in the field, making it ideal for handling on-the-job electrical situations safely and effectively.
Delmar Cengage Learning is pleased to make this authoritative reference from the National Fire Protection Association (NFPA) available directly from us, for the convenience of our customers who work in and around the aspect of building construction. It may be used independently, or as a companion to any electrical book, including Delmar Cengage Learning's best-selling wiring series, as well as our guides to using the NEC®.
Ed Francis, Product Development Manager at Delmar Cengage Learning says, "This reference guide is a must-have for anyone involved in electrical design, installation, inspection, and safety."
Delmar Cengage Learning distributes these code products into all channels including retail, libraries, wholesalers, business, industry, government, and academic.
About Cengage Learning
Cengage Learning, formerly Thomson Learning, delivers highly customized learning solutions for colleges, universities, professors, students, reference centers, government agencies, corporations and professionals around the world. These solutions are delivered through specialized content, applications and services that foster academic excellence and professional development, as well as provide measurable learning outcomes to its customers. Cengage Learning's mission is to shape the future of global learning by delivering consistently better learning solutions for learners, instructors and institutions. Delmar, part of Cengage Learning, has market-leading imprints including Autodesk Press, Chilton, Milady, NetLearning, OnWord Press, Singular Publishing Group, and West Legal Studies. For more information, visit: http://www.cengage.com or http://www.delmarlearning.com.
###