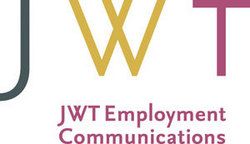 The partnership approach utilized by the WPP Group of Companies has been a critical enabler for Royal Dutch Shell plc to meet our external resourcing needs. It has been a real case of 'enterprise first marketing' as Shell and the various WPP teams demonstrate how we can work and deliver together as one team irrespective of our individual visual identities with one common goal
New York, NY (PRWEB) September 27, 2007 –-
JWT, the largest advertising agency in the U.S. and third largest in the world, and subsidiary JWT Employment Communications, one of the world's largest employment marketing and communications companies, were honored with the WPP Worldwide Partnership Program award which recognizes the value of groups working across marketing disciplines to deliver tangible benefits to clients. This specially created team achieved this award for their recruitment communications work produced for Shell, one of today's leading energy companies.
In 2005, Shell needed to hire 13 times more engineers then the previous year. A multidiscipline team was assembled with members from JWT and JWT Employment Communications, BPRI, Burson-Marsteller, RMG and Mediacom. Run out of London, the team fused together advertising, Web, media, PR and events, and hard-wired this into the recruitment process itself. This was the first global multi-agency network for recruitment communications on this scale and the resulting work proved very unlike traditional recruitment campaigns. Shell's vision of a far more marketing based approach was successful and by the end of 2006, Shell had filled its quota and reduced its cost-per-hire by 232 percent.
"The partnership approach utilized by the WPP Group of Companies has been a critical enabler for Royal Dutch Shell plc to meet our external resourcing needs. It has been a real case of 'enterprise first marketing' as Shell and the various WPP teams demonstrate how we can work and deliver together as one team irrespective of our individual visual identities with one common goal," noted Navjot Singh, Global Marketing Manager - Recruitment & Global HR Communications Manager at Shell. "This model has required new ways of thinking, working and behaviors which may be available in a text book, but are very rarely followed and implemented by marketing professionals."
Along with the WPP Partnership award the work has also been recognized with several creative awards.
Recognition goes to team leader Raymond Kieser, Wayne Nguyen, Tolu Onile-ere, Lis Daglish, Chris Beckles, San Leung and the rest of the Shell Recruitment Team at JWT and JWT Employment Communications; Stef Tiratelli at JWT, Kate McGhee and her team at BPRI; Chantal Bowman and team at Burson Marsteller; and Louise Goodman and team at Mediacom Career.
About JWT
JWT, which celebrates its 143rd anniversary this year, ranks as the largest advertising agency brand in the United States and as the third largest full-service network in the world. Its parent company is WPP (NASDAQ: WPPGY).
About JWT Employment Communications
JWT Employment Communications helps advance employee engagement through comprehensive advertising, marketing and employee communications services, measurement tools, consulting resources and strategic approaches to talent acquisition and management.
The agency has 24 offices across North America and internationally. It is a subsidiary of JWT.
This press release was distributed through eMediawire by Human Resources Marketer (HR Marketer: http://www.HRmarketer.com) on behalf of the company listed above.
###