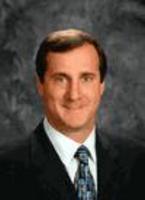 The Garzone Funeral Home and Liberty Cremation, Inc. are being investigated by the Philadelphia District Attorney's office for their alleged involvement in the body parts scandal. Our clients have been contacted by the DA's office
Philadelphia, PA (PRWEB) September 29, 2007
According to Lawrence R. Cohan, Esquire of the Philadelphia law firm of Anapol Schwartz, "The Garzone Funeral Home and Liberty Cremation, Inc. are being investigated by the Philadelphia District Attorney's office for their alleged involvement in the body parts scandal. Our clients have been contacted by the DA's office," Cohan continues, "based on numerous accounts of mistreatment of corpses. The Philadelphia District Attorney's office and other DA's in NY are investigating these funeral homes for their alleged complicity in the scheme to sell body parts. Our office has already filed two cases, (Schaming v. Gerald Garzone, and others, Philadelphia County CCP MARCH TERM 2007 No. 001840 and Oprea v. Liberty Cremation, Inc. and Others and Philadelphia County CCP MARCH TERM 2007 No. 0019010)."
The Pennsylvania Department of State and the Philadelphia District Attorney's office launched separate investigations into the funeral home scandal after the Daily News (http://abclocal.go.com/wpvi/story?section=local&id=4002793)] reported that the funeral home was linked to a ghoulish multi-state probe in New York, New Jersey, and Pennsylvania.
"Our office has recently filed the first two (Schaming and Oprea, supra) of several 'donor' lawsuits and it is likely we will be filing many more," said Anapol Schwartz Attorney Melissa Hague, Esquire. "The Schaming and Oprea cases both involve corpses that were allegedly cut up and sold for surgical implantation without the consent of the family. In each case, the family was told that the body had been cremated, while it is their belief that it was cut up and sold."
In March 2006, the U.S. Food and Drug Administration notified healthcare professionals that Biomedical Tissue Services of Fort Lee, New Jersey, may not have properly screened donors for infectious diseases for bone, skin, and tendon tissues which were transplanted in patients requiring implants. As the probe grew so did the number of dead bodies that were inappropriately ravaged for body parts; the number of families who face unfathomable heartache; and the number of people who received the dubious implants.
The human tissue industry is a billion dollar industry.
Families of loved ones who were served at Louis Garzone Funeral Home or Liberty Cremation, Inc. from 2003 to 2006 should contact Anapol Schwartz by calling (866) 735-2792.
SOURCE Anapol Schwartz, Weiss, Cohan, Feldman and Smalley, P.C.
CONTACT: Anapol Schwartz, Lawrence R. Cohan, Esquire, 215-735-1130
About Anapol Schwartz P.C.
Since 1977 Anapol Schwartz has been one of the nation's preeminent law firms known for landmark verdicts and settlements and for providing clients with the highest level of personalized legal services. Eleven of Anapol Schwartz's lawyers have received jury verdicts in excess of $1 million. The firm specializes in maintaining its tradition of excellence in personal injury, wrongful death, medical malpractice, pharmaceutical, toxic tort, class actions, construction site accidents, products liability, automobile litigation, security fraud, and employment litigation. Anapol Schwartz has offices in Philadelphia, Media, Reading, and Harrisburg PA, and Cherry Hill, NJ.
###