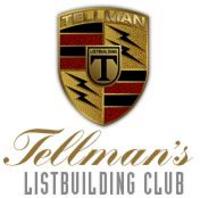 I would like to take this opportunity to thank Tellman and his staff for the professional and ethical manner in which they run Overcome Everything.Com
Brattleboro VT (PRWEB) September 28, 2007
On August 8, 2007, Overcome Everything, Inc. opened the doors of "Tellman's Listbuilding Club" and within a month, has thousands of subscribers. Members are treated to a series of videos, created by Overcome Everything's Brian Edmondson, who walks them through the basics of getting a domain, a web hosting account, and even setting up a WordPress blog. "The videos were fun to make, and I've made things clear and detailed enough so that our members can move ahead with list building. It's one of the core skills of marketing," said Edmondson.
To enhance the value of the club, Tellman Knudson, CEO of Overcome Everything, Inc., held a teleconference with 600 participants and stayed on the line until every question the audience had was answered by himself and other members of the Overcome Everything staff, including Edmondson and Pat Marcello. "We want our members to get more than their money's worth. We want them to start building their lists and their businesses. The best thing that can happen for us is that they'll tell their friends how much we've contributed to their success."
The club membership starts with an order of a free CD, which details the list building success of Kyle Battis, who was one of Knudson's original students. Included in the offer is a free month's membership to Tellman's Listbuilding Club and a free one-hour consultation about list building with one of Knudson's staff. These can be obtained for only shipping and handling at Tellman's List Building Club, and are generally shipped out to the customer within 24 to 48 hours. One satisfied customer said, "I would like to take this opportunity to thank Tellman and his staff for the professional and ethical manner in which they run Overcome Everything.Com," and that's only one of the positive remarks from people who have joined the club.
Each month, Knudson plans to add new content to the site to assist new marketers with things like ezine advertising, press releases, blogging, and more. "I want them to get the full benefit of their membership every single month," Knudson said. Also toward that end, Brian Edmondson will be holding monthly Q&A sessions with the members. Future improvements include the compilation of an Internet marketing glossary, a growing library of step-by-step videos, and more.
Visit Tellman's Listbuilding Club to find out more about the benefits of membership and to order your free Listbuilding Power CD.
About Overcome Everything, Inc.:
Founded in 2004, Overcome Everything, Inc. began when Tellman Knudson found himself rocketing to Internet Marketing fame and fortune with his List Crusade, a series of teleseminars that he recorded with some of the biggest marketing names in the business. Since then, the corporation has released a series of "My First" products to assist new marketers in getting started in making money online and has become one of the leading young companies in the business, known for cutting-edge, daring tactics that get stunning, check-cashing results.
CONTACT:
Sarah Knudson, Client Support Manager
Overcome Everything, Inc.
http://www.TellmanSupport.com
###