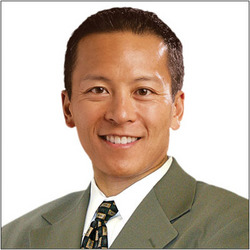 People who want a safe, effective way to lose stubborn body fat have made liposuction the most popular cosmetic surgery procedure in America
Oak Park, Ill. (PRWEB) September 29, 2007
"People who want a safe, effective way to lose stubborn body fat have made liposuction the most popular cosmetic surgery procedure in America," says Allan Parungao, MD, a board-certified plastic surgeon.
The American Society for Aesthetic Plastic Surgery (ASAPS) reports that 403,684 liposuction procedures were performed on U.S. men and women in 2006.
"Liposuction has a long and successful track record," says Dr. Parungao, author of A Woman's Guide to Cosmetic Breast Surgery and Body Contouring (Addicus Books, 2006). "This procedure, also known as suction-assisted lipoplasty or suction lipectomy, is minimally invasive plastic surgery that slims the body by suctioning away excess fat.
"Newer techniques, such as tumescent liposuction and ultrasound-assisted lipoplasty, offer more-precise results and quicker recovery times," says Dr. Parungao. "Liposuction patients are typically up and around right away, and most go back to work in just a few days."
Men and women turn to liposuction to get rid of stubborn fat deposits that don't respond to diet or exercise. Liposuction can trim excess fat from the abdomen, "love handles," outer and inner thighs, buttocks, breasts (in men and women), neck and under the chin, upper chest near the armpit, "bra bulge" in the mid-back, upper arms, back of the thighs, knees, as well as calves and ankles.
"Today, less-reliable fat-loss methods such as mesotherapy or injection lipolysis are also getting a lot of attention," notes Dr. Parungao. Mesotherapy, a controversial fat-reduction technique involving hundreds of injections, is being touted as an alternative to liposuction. But is mesotherapy safe?
On May 14, 2007, the ASAPS issued a warning against the use of injection fat-loss treatments: "Although marketed as fat-loss treatments, these procedures are scientifically unproven, lacking any objective data on safety and efficacy. In addition, none of these procedures has received FDA approval, with the ingredients poorly defined. The procedures also may be offered by persons without sufficient medical training, thereby putting patients at risk of harm."
"Safety needs to come first," said ASAPS President Foad Nahai, MD. "We do not have definitive information on injection fat-loss treatments. The bottom line for patients is this: Don't allow yourself to be injected with an unknown and untested substance."
Clinical research is clearly needed, and the ASAPS's research arm is launching a peer-reviewed study of injection lipolysis. On Sept. 4, 2007, the Aesthetic Surgery Education and Research Foundation announced it has received approval from the FDA to initiate a clinical trial investigating the safety and efficacy of one type of injection lipolysis treatment.
For more information on liposuction, visit http://www.parungao.com/liposuction.
Allan Parungao, MD, is an Oak Park, Illinois plastic surgeon board-certified by the American Board of Plastic Surgery. Visit his web site at http://www.parungao.com.
# # #