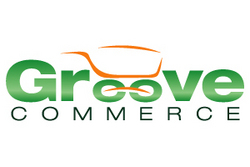 Baltimore, MD (PRWEB) October 1, 2007
Groove Commerce, an eCommerce web site design and development firm, announced today the launch of BargainPoolandSpa.com. The site showcases Groove Commerce's implementation of their conversion-friendly checkout, lightweight CSS-based design, and search engine-friendly marketing techniques.
BargainPoolandSpa.com is loaded with innovative features designed to ensure users have a pleasurable and informative shopping experience. The navigation of the site allows visitors to shop either by category, manufacturer, or pool type. By organizing the navigation in such a way, Bargain Pool and Spa has the ability to cater to several different types of shoppers - increasing the chances that they will quickly find what they're looking for. When shoppers are ready to make a purchase, Groove Commerce's convenient one-page checkout saves them time by putting all the necessary steps on one page.
The advanced design, development, and marketing techniques of Groove Commerce shine through in their latest launch. When designing the site, they worked with a lightweight CSS-based design, the advantages of which are a dramatically reduced load time, and code that is more visible to the search engines. Groove Commerce also developed customized ASPDotNetStoreFront software for the site, giving both developers and administrators a secure, organized, and efficient platform from which to work. Their use of search engine-friendly URL's, theme-based keyword targeting, and optimized content all work to give BargainPoolandSpa.com the competitive advantage in organic search engine rankings.
Bargain Pool and Spa has also signed on to continue working with Groove Commerce as part of their managed eCommerce services, which includes strategic eCommerce consulting, pay-per-click (PPC) management, in-depth web analytics consulting, shopping feed optimization, and various other services.
Groove Commerce, LLC is a Baltimore, Maryland-based eCommerce design, development, and consulting firm. Their goal is to provide a sophisticated end-to-end suite of eCommerce services while communicating through personal, plainspoken service. Their featured services include eCommerce web site design, web analytics consulting, and organic search engine optimization - all designed to increase conversions and ROI. Their website can be found at http://www.groovecommerce.com.
###