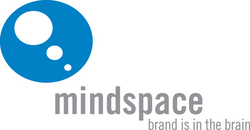 Though we've graduated to a mid-sized firm, we still treat clients with the same degree of attention they have come to expect
Tempe, Ariz. (PRWEB) October 1, 2007
Mindspace, a Tempe-based advertising and public relations agency, announced today that during fiscal 2007, it reached a major milestone, hitting the $10 million mark in capitalized billings. This was achieved in part due to the addition of a multitude of new clients, including Addison Taylor Fine Jewelry, Perceptive Learning, GarageFly, iMedica, Create & Taste, ShowBiz AZ, Sea Spa Skincare, and The Urban Tea Loft.
The recent additions mark a new milestone for the rapidly growing 5-year-old agency, which was formed in 2002 by Brent Shetler, former principal of the award-winning marketing services firm Critheorian, and Mark Zembal, former marketing director for local Collaborative Commerce software company, Cyclone Commerce (Axway- Sopra).
"Though we've graduated to a mid-sized firm, we still treat clients with the same degree of attention they have come to expect," said Mark Zembal, principal and strategic director for Mindspace. "We've worked extremely hard to build the right team, processes and infrastructure to support our customers and sustain our expansion as we continue to win new accounts."
With the addition of a closely integrated public relations division, clients are now benefiting more than ever from the power of true alignment between traditional branding and advertising expertise and highly effective PR capabilities.
"It has been an incredible year for Mindspace, and we are proud not only of the quality work that we have been able to produce, but also how we have been able to effectively manage change and continue to build a truly special agency here in the Valley," said Brent Shetler, owner/principal and executive creative director. "Our clients know that we are dedicated to remaining innovative, highly integrated across functions, and relationship-driven. The addition of our PR group has only enhanced our ability to create even greater marketing multipliers for our clients."
Mindspace delivers a fresh and practical approach to marketing, advertising, and public relations through strategic planning and a holistic approach to the client's business to drive highly measurable results. The agency currently has a diverse portfolio of business-to-business and business-to-consumer clients, including Solstice, the ultra-luxury leader in the $2 billion destination club industry and Ethisphere Magazine, the largest circulation print publication in the compliance, ethics and corporate social responsibility industry. Other major clients include Avnet, the largest value-added computer hardware and software distributor in the world, and Corpedia, a leading eTraining company. The additional clients have enabled Mindspace to further diversify its portfolio and work more collaboratively as an agency across a wider variety of verticals.
Earlier this year, Mindspace was the recipient of nine prestigious ADDY awards from Phoenix Chapter's American Advertising Federation; Zembal was also named "Copy Writer of the Year" for 2007. Additionally, the agency was the only Arizona-based firm to receive the coveted International Gold Quill for its integrated marketing and communications launch campaign for Ethisphere Magazine.
About Mindspace:
In business since 2002, Mindspace has experienced tremendous growth every year since it hung out its shingle, in terms of both revenues and clients. Extremely strategic, highly creative, and just a little bit left of quirky, Mindspace goes beyond pretty pictures and clever copy to actually understand clients' business objectives and challenges so that it can deliver highly effective and integrated solutions. With business-to-business and business-to-consumer customers on both coasts, and in-between, this highly decorated, award-winning agency is building a loyal following of clients and employees. For more information, please call 480.941.8497 or visit http://www.mindspace.net
###