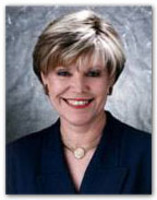 Impact Achievement Group shares our dedication to performance management, and to increasing the bottom-line impact of employee performance
Seattle, Wash. (PRWEB) October 1, 2007 –-
Experienced HR professionals know the importance of effective performance review processes and conversations. Likewise, they report that their managers' discomfort with this leadership competency leads to recurring problems. In response, Impact Achievement Group produced a new webinar, "The Five Traps of Performance Management," presented by Julie White, Ph.D., senior managing partner.
First delivered at Halogen Software's User Conference on September 17-19, 2007, the presentation debuted online at the HR.com September 25 webcast and is available to view at http://www.HR.com in the Webcast archives.
You can view the webcast here.
"Unfortunately, many performance review or appraisal systems are fraught with difficulties," explains Lee Klepinger, president and chief executive officer of Impact Achievement. "Over the years, managers and employees alike have told us that reviews are frequently a difficult and painful process. Problems range from failing to set clear performance expectations ahead of time to difficulties with conducting performance discussions. However, all can easily be avoided by recognizing the common traps and taking action."
The key performance management "traps" include:
No News is Good News – When managers avoid providing regular feedback and employees report that the only feedback they get is when "things are not going well." This is compounded with ambiguity regarding performance expectations.
Punishing Good Performers – When managers base their reviews on the high expectations of the individual, not the standards of the job.
Assuming a Dog is a Dog – It's common for terms like "initiative," "loyalty," "integrity," "communication" and "teamwork" to be part of the rating process in performance management without clearly defining the standards of performance for these traits.
The Dog Ate My Homework – Dealing with performance problems by setting aside excuses and judgments and cutting to the heart of the issue: the gaps and their subsequent impact.
Using a Crystal Ball – When managers use judgmental statements that ascribe motive or personal characteristics to the employee during performance problem discussions.
"Impact Achievement Group shares our dedication to performance management, and to increasing the bottom-line impact of employee performance," said Paul Loucks, president & CEO of Halogen Software. "The 'Five Traps' session that Impact Achievement presented at our recent User Conference is a great example of how to develop the skills required to effectively execute on performance management in conjunction with our solutions."
About Impact Achievement Group
Impact Achievement Group is a training and performance management consulting company that provides assessments, coaching, story-based interactive workshops, and simulations for managers at all levels of the organization. Impact Achievement Group helps companies worldwide dramatically improve leadership and management competency for bottom-line results. Company experts and co-authors of "People Leave Managers…Not Organizations," Rick Tate and Dr. Julie White are internationally recognized authorities in leadership development, human performance, service quality and communications. For more information, visit http://www.impactachievement.com.
This press release was distributed through eMediawire by Human Resources Marketer (HR Marketer: http://www.HRmarketer.com) on behalf of the company listed above.
###