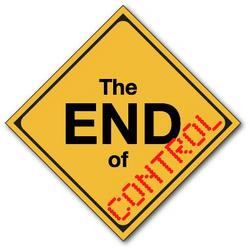 people formerly known as consumers
Basel, Switzerland (PRWEB) October 2, 2007
Media Futurist Gerd Leonhard, co-author of the influential book The Future of Music (Berklee Press, 2005), now seizes the future of publishing by releasing his new book, The End of Control, online. Interested readers can simply go to http://www.endofcontrol.com and receive a new chapter every week -- via the website, email, RSS, PDF, MP3 podcasts, or online video -- free of charge. Leonhard plans to release a printed version of the book only after all chapters have been released electronically.
Gerd Leonhard is widely known as a digital media visionary, a provocative speaker at leading industry events and in-house think tanks, an advisor and strategist, and as CEO of the leading music widget provider Sonific LLC (http://www.sonific.com). His Media Futurist blog (http://www.mediafuturist.com) is widely read in the industry, coining new terms such as "Music Like Water," "Usators," and "Friction is Fiction."
The End of Control (EoC) expands on the key topics introduced in The Future of Music while escalating the debate out of the music realm and into media at large. EoC addresses the single most important issue underlying many debates about the future of media: who controls what, why, when, and where, and how can digital content still generate revenues when most of the traditional ways of controlling its flow (i.e., distribution) are no longer available. The book argues that in the future, controlling distribution is replaced with earning, receiving, and maintaining attention; that in media's future friction is fiction; and that the "people formerly known as consumers" now literally run the show.
This radical shift, Leonhard explains, will require media purveyors to switch from a "push" to a "pull" approach. Pointing out ways to monetize digital content in the future, he reveals the bold new paradigm that has been dangling in front of our noses since the advent of the Web browser: By letting go of our obsession with control, we receive new streams of revenue and plenty of growth opportunities in return.
On his decision to publish his new book in this decidedly non-traditional way, Leonhard comments: "Recent technological and economic shifts convinced me that I needed to get my new book to market quickly, in order to help the decision-makers who need it most. I value my reputation, increasing the velocity of exposure, and another crack at thought-leading a lot more than generating marginal revenues from selling physical embodiments of my ideas -- at least for this first phase. Even though my last book was quite successful and certainly looks nice on the bookshelf, I think that reading really focused content via RSS, blogs, email, or other electronic means is the way forward if you are primarily concerned with reaching a large, engaged, and global audience. Today, media is first and foremost about one-click access, and only then about hard copies -- access comes first; ownership second. I hope my readers will enjoy reading my chapters in this way and I look forward to having many good conversations."
The End of Control will also be released on video via Leonhard's interactive Kyte.tv channel (http://www.kyte.tv/endofcontrol) and via YouTube. EoC is edited by David Battino, co-author of The Art of Digital Music and audio editor for O'Reilly Digital Media.
Contact:
Gerd Leonhard
EU: +41 79 79 353 84
US: 1 415 259 1049
###