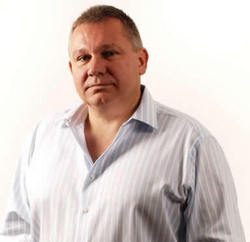 Polycom manufacture the highest quality handsets and they are synonymous with business VoIP services in the United States
London, UK (PRWEB) October 3, 2007
Polycom has appointed VCOMM (UK) Limited ("VCOMM"), a wholly owned subsidiary of Coms plc, as UK distributor for the award-wining Polycom SoundPoint® range of VoIP business phones. Coms aims to make the Polycom business VoIP phones as pervasive in the UK as they are throughout offices and boardrooms in the United States.
The Polycom VoIP business phones will be distributed directly through Coms's specialist VoIP distributor VCOMM (UK) Limited. The Polycom VoIP phones will also be sold as part of Coms's leading business VoIP solution, a hosted service aimed at business customers focused on reducing costs and utilising productivity-enhanced features; VoIP offers businesses the benefits of a sophisticated PBX (Private Branch Exchange) phone system without having to invest in complex and expensive on-site hardware.
"Polycom manufacture the highest quality handsets and they are synonymous with business VoIP services in the United States" says, Terry Martin, Coms's CEO. He added "entrusting Coms to distribute Polycom phones reflects the confidence that a world-leading telephony company has in our team, our internet telephony service and our business capabilities".
Under the terms of the agreement, VCOMM and Coms will immediately commence distributing and selling the SoundPoint® range of VoIP business phones and providing relevant maintenance and customer support. This will generate revenues during this financial year.
"We are delighted Polycom have chosen us as their distributor in this high growth market sector," said Jason Drummond, Executive Chairman, "we expect this contract to increase our visibility and accelerate our growth".
Notes for Editors:
Juniper Research, a European based provider of telecoms and media related business intelligence and research, estimates the global market for VoIP hardware to be worth £2.8 billion by 2007. This figure will be largely due to individuals and businesses migrating from the existing Public Service Telephone Network (PSTN) to internet telephony services.
The award-winning Polycom SoundPoint® IP handset range is credited with superb sound quality and a wide range of easy to use business telephony functions, Analyst's believe that the widespread availability of easy to use IP handsets is key to businesses migrating from PSTN to VoIP service providers.
About Coms:
Coms was founded by Jason Drummond in 2000 with the vision of using the Internet to carry and deliver voice telephone calls. Voice over IP (VoIP) is changing the way consumers and businesses make and receive their telephone calls. Coms offers a low-cost VoIP service that can be combined with services provided by broadband Internet suppliers to make and receive telephone calls. Coms subscribers can make high quality calls over the Internet wherever a high-speed Internet connection is available, including in wireless hotspot as they are allocated their own location free unique user telephone number. Subscription is available in a range of packages. See http://www.coms.com for more information.
Coms is an Ofcom authorised Public Electronic Communications Network (PECN) and a member of the Internet Telephony Service Providers Association (ITSPA).
Coms is listed on the London Stock Exchange AIM market (LSE:COMS)
About Polycom:
Polycom Inc. (NASDAQ:PLCM), capitalised at $2.44B, is the world's leading provider of unified collaborative communications solutions, provides a range of communications equipment that enables enterprise users to conduct video, voice, data, and Web communications worldwide. It operates through four segments: Video Communications, Voice Communications, Network Systems, and Services. The Video Communications segment offers video conferencing products that provide communication among individuals separated by distance. Video conferencing products encompass various offerings from entry level to professional high definition products to meet the needs of meeting rooms, including offices, boardrooms, and auditoriums. See http://www.polycom.com for more information.
Contact:
Richard Bennett, Corporate Development Director
###