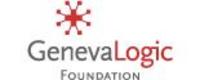 Our foundation developed the GenevaLogic Visionary Grants program to offer the power of our Vision suite of products to teachers and schools that might otherwise not have access.
Portland, Ore. (PRWEB) October 3, 2007
The GenevaLogic Foundation today announced the debut of the GenevaLogic Visionary Grants. Four GenevaLogic Visionary Grants, designed to recognize teachers who have an innovative vision of the ways that instructional technology powered by Vision® classroom management software can improve teaching and learning, will be awarded in January 2008.
Successful applicants are eligible to receive either a Vision Class Kit or a Vision School Kit. In addition, all grantees will also receive a personal membership in the International Society for Technology in Education (ISTE®), which includes many valuable benefits, such as a subscription to one of the organization's leading publications, discounts on books and materials, and discounted registration for the National Educational Computing Conference (NECC). The total value of the grants is more than $10,000. Applications are available at http://www.GenevaLogicFoundation.org.
"ISTE applauds GenevaLogic for supporting educators who engage students in new models of learning that encourage collaboration and innovative thinking," said Don Knezek, CEO. "As schools embrace the newly revised NETS for students, new strategies, products and relationships will evolve to empower teachers and enrich student learning. It is important that these are recognized and celebrated."
"NETS" are the National Educational Technology Standards, published by ISTE. The standards, used in every U.S. state and many countries, are credited with significantly influencing expectations for students and creating a target of excellence relating to technology.
K-12 educators, including classroom teachers, school librarians and technology specialists, are eligible to apply for the Vision Class Kit grants. To apply, teachers need to download a free 30-day trial of Vision from the GenevaLogic Web site and use it to teach with technology in the classroom, library media center or computer lab. Then applicants will submit a brief essay on how the classroom management software enhanced the way they teach with technology and how they would benefit from having the Vision Class Kit to use with their students every day.
To apply for the Vision School Kit grant, two educators from a school need to download the
free 30-day trial of Vision and use it to teach in their classrooms, library media center or computer lab. Then, in collaboration with a school administrator, they will submit a brief essay describing how Vision changed the way they taught with technology and why having a Vision School Kit will transform the ways their entire school uses technology to improve teaching and learning.
A special panel of ISTE members will judge the essays for their descriptions of visionary uses of technology, the depth of their commitment to using classroom management software and demonstration of need for a GenevaLogic Visionary Grant.
"At GenevaLogic, we are committed to ensuring that teachers have access to classroom management tools for successfully using technology to support instruction," said Kirk Greiner, chief executive officer, GenevaLogic. "Our foundation developed the GenevaLogic Visionary Grants program to offer the power of our Vision suite of products to teachers and schools that might otherwise not have access."
GenevaLogic is a member of the ISTE 100, a group of select, forward-thinking corporations who share the association's commitment to improving teaching and learning by advancing the effective use of technology in education and are committed to working with educators in pursuit of that goal.
In addition to Vision, the Vision Class Kit includes two popular plug-ins, App-Control™ and Surf•Lock2™, plus the Vision Teach-Pad, which gives teachers push-button control of all classroom computers. App-Control allows teachers to keep the whole class learning together by remotely launching applications, sharing documents and managing access to applications on all student computers. Using Surf•Lock2, teachers turn browsing on or off from their computer with a single click, allow students access only to selected Web sites that support instruction, and stop or limit Web browsing instantly for a single student or the entire class.
With the Vision School Kit, an entire school is equipped to manage classroom computer activity, guide student learning on computers and teach effectively with technology. The Vision School Kit includes school-wide licenses for Vision, three Vision Teach-Pads, App-Control, SurfLock2, and Pointer™, a plug-in that allows teachers to annotate text or graphics on the computer while teaching. Teacher training materials are also included in this package.
The deadline for applying for the GenevaLogic Visionary Grants is Dec. 28, 2007. The recipients will be announced in January 2008, and grantees will be recognized by the GenevaLogic Foundation and ISTE at a special reception at the 2008 National Educational Computing Conference, June 29-July 2, in San Antonio.
About the GenevaLogic Foundation
The GenevaLogic Foundation is the company's philanthropic organization established to support initiatives that further the innovative use of technology to improve teaching and learning.
About GenevaLogic:
GenevaLogic has one passion: enabling educators to manage, control and optimize the use of technology to support teaching and learning. Founded in 1996, with headquarters in Langenthal, Switzerland, and Portland, Ore., the privately held company is an international leader in active teaching systems whose Vision classroom management software is used in more than 50,000 classrooms worldwide. The company's award-winning education software solutions - Vision, App-Control, Surf-Lock, Pointer, Plan-It, Protect-On, Print-Limit and Print-Limit Pro - allow schools, universities and training centers to get more learning value from their technology investments. For more information, visit http://www.GenevaLogic.com.
###