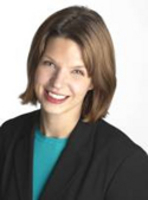 Jill's work in leading these functions is critical to White Oaks long term success
Minneapolis, MN (PRWEB) October 3, 2007
White Oaks Wealth Advisors, Inc. of Minneapolis has promoted Jill Harvey to Director of Operations and Client Services. Ms. Harvey's responsibilities include trading, fund administration, cash allocation and disbursement as well as various reporting functions. In addition to her four years of experience at White Oaks as a Financial Planning Associate Ms. Harvey previously held positions at Windsor Financial, Wells Fargo and North Star Consultants.
"Jill's work in leading these functions is critical to White Oaks long term success," said Bob Klosterman, President of White Oaks Wealth Advisors. "Her background, abilities and attitude make her an obvious choice."
White Oaks Wealth Advisors, Inc. is a private, fee-only wealth management firm with offices in Minneapolis, MN and Sarasota FL. that specializes in simplifying the complexities of wealth for upper net worth individuals. The firm offers an advisory team with over 60 years of experience in areas such as retirement planning, investment advice and management, estate planning, tax planning, stock option exercise, charitable gift planning, qualified plan distribution planning, and many other issues that individuals face in meeting and achieving their financial security goals.
White Oaks Wealth Advisors, Inc. has been honored by having team members listed on the "Top 250 Financial Advisors" by Worth Magazine, Top Dog's by Bloomberg Wealth Manager, "5 Star Advisor" by Paladin Registry, "WiserAdvisor.com" "Best 150 Advisors for Doctors" by Medical Economics and "100 Top Advisors" by Mutual Funds Magazine.
Contact:
Kelli Hulshof
612-455-6900
###