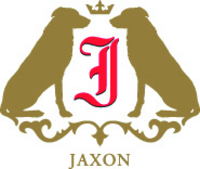 San Diego, Calif. (PRWEB) October 3, 2007
Jaxon Hats and http://www.VillageHatShop.com support agencies that promote the spaying and neutering of pets and coordinate the adoption of unwanted animals. The article announces the availability of free Jaxon ball caps to these organizations so that the caps can be given away to participating people as a small incentive and token of appreciation.
Jaxon, of Jaxon Hats and http://www.JaxonHats.com, is a dog. He belongs to Bruce Zales, Jaxon Hats designer who said the following when asked about the hat line's name in a 2005 HAT BLOG interview: "We were trying to come up with a name and a logo. I was walking the dog -- my dog -- Jaxon. I was trying to come up with an idea that would represent the line as well as it could possibly be represented. The dog was doing something funny; he had a really goofy grin on his face. He had that stupid dog smile and made my heart sing with joy. I thought what is better to represent the line than Jaxon -- true, loyal, good, faithful, and representing all of the goodness of mankind and life."
Those who know the brand know that the logo is Jaxon mirrored in profile like a lion in a traditional British crest. Other dogs are popular too at VillageHatShop.com. Bangoo, sur la tête designer Susan Lee's pug, comes to work every day. She is an integral part of the gang at VillageHatShop.com headquarters in San Diego. Furthermore, Susan and Bangoo are active in Pug Rescue where they take in foster pugs awaiting adoption.
Until permanent homes are found, these orphaned pugs come to work with their foster master and sibling, Susan and Bangoo. Pet adoption, spaying, and neutering have become important causes at VillageHatShop.com.
If you are affiliated with an organization that is involved with animal rescue, spaying, or neutering, VillageHatShop.com will donate 200 Jaxon ball caps (while supplies last) as small incentives for you to give away to people who participate in your efforts and programs. The cap depicts the Jaxon crest. Simply e-mail susan(at)villagehatshop.com and let her know who you are and where to send the caps.
All the pets that we humans are responsible for bringing into the world deserve a good home. The Village Hat Shop and Jaxon Hats thank for your good efforts toward this end.
###