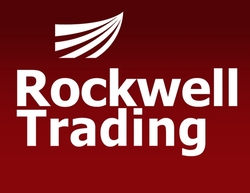 At Rockwell Trading, we understand the need for, and value of, the right technologies to provide our traders with everything they need to help gather and analyze complex financial data in order to assist them in making informed trading decisions
Austin, Texas (PRWEB) October 4, 2007
Rockwell Trading, Inc. (http://www.rockwelltrading.com), the leading provider of coaching services for the securities trading community, today announced its strategic partnership with Genesis Financial Technologies, the leading provider of trading data and analysis solutions for the active trader. The partnership further solidifies Rockwell's continued investment in its customers by providing them with leading-edge services and solutions to help ensure their trading success.
"At Rockwell Trading, we understand the need for, and value of, the right technologies to provide our traders with everything they need to help gather and analyze complex financial data in order to assist them in making informed trading decisions," said Markus Heitkoetter, founder and CEO of Rockwell Trading. "Our partnership with Genesis to use the company's Trade Navigator platform provides us with a proven, flexible data infrastructure from a trusted company to complement our Day Trading Coach and Stock Trading Coach programs for a completely supported ecosystem."
Trade Navigator, Genesis Financial Technologies' flagship product, is a feature-rich market data aggregation and analysis solution with a user-friendly interface designed for use by seasoned traders and novices alike. Trade Navigator's highly-scalable platform enables trading-service providers to customize data and develop charts and graphs most applicable to their customer base.
"We developed Trade Navigator with companies like Rockwell Trading in mind," said Pete Kilman, Vice President of Operations for Genesis Financial Technologies. "They understand our mission of providing accurate, usable data to the industry and share our values when it comes to investing in the trading community at every level to help facilitate successful trading. Rockwell's innovative, highly-supportive coaching programs are the perfect complement to our technologies."
As part of this partnership, Genesis and Rockwell will coordinate on continuing education webinars for Genesis users to improve market knowledge and understanding. Markus Heitkoetter will moderate these free, online educational seminars that will provide exclusive training and tips to attendees that are unavailable elsewhere.
About Rockwell Trading
For both novice and seasoned traders who need guidance from veteran traders, Rockwell Trading is a company that brings to market an innovative, live coaching methodology developed by experienced traders using proven techniques that provide practical tools for successful, real-life trading application. Rockwell Trading offers a no-risk, simple, effective system, with a full money-back-guarantee, where traders work with experts, in real time, to increase their opportunities for success, regardless of their experience level. For more information, please visit http://www.rockwelltrading.com
About Genesis Financial Technologies
Genesis has been developing trading technology innovations for over 25 years. Innovations like PrecisionTick, Instant Replay, and our revolutionary TradeSense technologies have helped traders become more profitable. Because we do all we can to help our clients succeed, Trade Navigator is the software of choice for thousands of novice and professional traders alike. If you trade stocks, Forex, commodities, or options, Trade Navigator has the powerful tools you need to put more trades in the win column. Streaming quality Real-Time data, Genesis specializes in providing tailor made packages for different trading methods and strategies such as those used by Rockwell Trading. Know before you trade. http://www.TradeNavigator.com
###