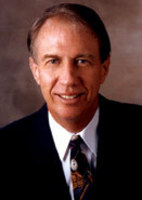 The storyboarding process is a wonderful tool for rewriting a life story
Orlando, FL (PRWEB) October 5, 2007
Need a new story to help you get on with life? Get an eight-step storyboard template from the Human Performance Institute based on their work in peak performance training and development. The free storyboard process is derived from the new book by Institute CEO and cofounder Jim Loehr, Ed.D. titled The Power of Story: Rewrite Your Destiny in Business and in Life.
"The storyboarding process is a wonderful tool for rewriting a life story," says Dr. Loehr. "I've seen individuals who have struggled for years with an unsatisfying job or life situation clarify their direction in a matter of hours with this tool."
Steve Reinemund, former CEO of PepsiCo, says of Loehr's work, "I know his coaching works because I have seen it change the lives of many PepsiCo leaders."
The storyboard process helps individuals examine their personal stories, challenge themselves to find deeper truths beneath those stories, and then to align their stories with their life goals and missions. Loehr outlines the eight steps:
1. Identify purpose
2. Face the truth
3. Select a story
4. Describe the dysfunctional story
5. Read your old story
6. Write a new story
7. Create supportive rituals
8. Provide accountability
The "Power of Story" explores this process in great detail with examples of "old stories" as well as new stories that are reinvigorated with truth and purpose, leaving their owners poised for meaningful action. The book offers the same energy and peak performance training concepts that global business leaders, world-class athletes, medical professionals, military special forces, and thousands of individuals have received at the Institute.
Dr. Stephen R. Covey, author of The 7 Habits of Highly Effective People and The 8th Habit: From Effectiveness to Greatness, praises The Power of Story. He says, "This book powerfully and inspiringly communicates that we are the creative force of our own life. We can write and act on the stories that give our life its greatest meaning and fulfillment." The book is endorsed by Barbara L. Frederickson, Ph.D. from the University of North Carolina, noted for her groundbreaking work in the field of positive psychology. Former Commander of the Navy SEALS Rear Admiral Ray Smith and A.G. Lafley, CEO, Procter & Gamble also praise "The Power of Story."
Dr. Loehr is also the coauthor of "The Power of Full Engagement" (featured on a full segment of Oprah in 2003), "Stress for Success," "Mentally Tough," and "The New Toughness Training for Sports."
Dr. Loehr's list of professional sports clients include Mark O'Meara in golf, Jim Courier and Monica Seles in tennis, Jim Harbaugh in football, Mike Richter and Eric Lindros in hockey, Grant Hill in basketball, Eddie Cheever, Jr. in race car driving, Ray "Boom Boom" Mancini in boxing, and Dan Jansen in speed skating.
Employers such as Citigroup, The Estée Lauder Companies, Federal Bureau of Investigation, GlaxoSmithKline, House of Blues, Merrill Lynch, PepsiCo, Procter & Gamble, and San Juan Regional Medical Center have turned to the Human Performance Institute for employee engagement strategies, wellness programs, work life balance programs, and Employer of Choice initiatives.
Media Contact:
Caroline Rivera
Web site: http://www.energyforperformance.com
Phone: 407-438-9911 x112
This press release was distributed through eMediawire by Human Resources Marketer (HR Marketer: http://www.HRmarketer.com) on behalf of the company listed above.
###