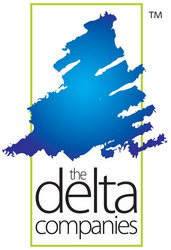 Dallas, TX (PRWEB) October 5, 2007
The Delta Companies was recently ranked the second fastest-growing healthcare staffing company in the nation, tenth overall, on the annual list of fastest-growing private staffing companies published by Staffing Industry Analysts, Inc.
The Delta Companies moved up the list from its ranking as seventeenth in 2006 and twenty-first in 2005. The company reported revenue of $25.3 million last year and an average annual growth rate of 57 percent from 2002 through 2006.
Forty-seven companies made this year's list, all with an average revenue growth over twenty-five percent.
More information on The Delta Companies can be found at http://www.thedeltadifference.com.
About The Delta Companies
The Delta Companies offer permanent and temporary staffing solutions nationwide for physicians and allied healthcare professionals through five companies: Delta Physician Placement, Delta Allied Placement, Delta Locum Tenens, Delta Flex Travelers and Liquid Medical Recruiting.
Contact:
Marc Bowles
Chief Marketing Officer
The Delta Companies
Four Hickory Centre
1755 Wittington Place, Suite 800
Dallas, TX 75234
(800) 521-5060 x4102
http://www.thedeltadifference.com
###