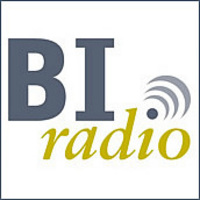 Analytics technologies are driving a new competitive era
Ottawa, ON (PRWEB) October 18, 2007
Cognos, the world leader in business intelligence and performance management solutions, today announced the availability of the seventh episode of BI Radio, its ITSMA Award-nominated podcast program.
Dubbed "The Marketing Show," this episode explores the growing importance of performance management solutions in maximizing the value of customer relationships and identifying information "sweet spots" that drive better decisions about marketing tactics, opportunities, and investments.
The 30-minute episode features interviews with acclaimed marketing expert Dr. Martha Rogers, author (with Don Peppers) of Return on Customer; top-ranked technology search company KnowledgeStorm; and Meg Dussault, co-author of the business book "The Performance Manager."
In the show's first segment, Dr. Rogers explains why companies must adopt customer-focused strategies that enable profitable growth over both the short and long term, and how performance management solutions can drive these strategies by providing greater insights into customer attitudes, needs, and interests.
"Analytics technologies are driving a new competitive era," she tells BI Radio. "Smart companies will use these technologies to get to know customers who trust them, to look out for their interests, and to give them the greatest possible individual value."
The second segment explores the benefits that performance management solutions have brought to KnowledgeStorm, the Internet's top-ranked search resource for technology solutions and information, and Search Warrant Online Marketing, a search marketing consultancy. Using Cognos performance management capabilities, KnowledgeStorm is able to conduct sophisticated analysis of its customer data and provide detailed reports to its clients about the relative performance of its marketing offers and content. This results in better decisions for KnowledgeStorm and for its customers.
"We were able to make our customers smarter by delivering reporting and analysis of what they were doing," says Joe Koufman, Director of Strategic Accounts at KnowledgeStorm. "Internally, we leverage the data that comes from Cognos to make strategic decisions about where to grow the business and areas of opportunity that we may have been missing previous."
Marketing Opportunities is one of the five information sweet spots in the Marketing chapter of "The Performance Manager," and explored in the show's third segment, wherein Co-author Meg Dussault explores the ways in which marketing departments can use performance management solutions to make better decisions about marketing spend, offers and messaging, and demand generation.
Good decisions are the building blocks of great business performance. The performance management system from Cognos integrates software, services, best-practices, and partners. The result - a common understanding and accountable actions based on answers to your performance management questions:
How are we doing? Measuring and monitoring performance with scorecards and dashboards tracks your key metrics.
Why: Reporting and analysis let you see data, gain context, understand trends, and spot anomalies.
What should we be doing: Planning, budgets, and forecasts let you set and share a reliable view of the future.
Getting answers and acting on them means integrating reporting and analysis, planning, and measuring and monitoring--across your organization. This integrated approach is the Cognos performance management system.
By integrating information, technology, and people, your decision-makers can become performance managers. Performance managers look at metrics, plans, and reports in their functional area to make the best possible decisions.
They also use this same approach to connect with others. For example, if Marketing decisions improve demand, then Sales and Operations needs to know to ensure the supply is ready.
In this way, your good decisions cause other good decisions. The end result is better alignment, accountability, and performance.
BI Radio is a half-hour podcast exploring trends, ideas, and developments in performance management and a finalist in the 2007 Marketing Excellence Awards, in the "Leveraging Digital Marketing Channels" category. Learn more at http://www.radiocognos.com.
###