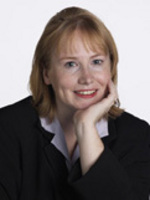 The additional acquisition of shares is part of my long-term commitment to this firm and our clients
Minneapolis, MN (PRWEB) October 7, 2007
White Oaks Wealth Advisors, Inc. is pleased to announce the purchase of additional shares in the firm by existing shareholder and Vice-President of the firm Sharon Bloodworth. Ms. Bloodworth has been with the firm for over seven years.
"The additional acquisition of shares is part of my long-term commitment to this firm and our clients" remarked Bloodworth. "White Oaks is a firm with unique positioning within an increasingly crowded field. We have a tremendous opportunity to build on this for the future" she added. "This is a continuation of assuring our clients will be well served into the future" said Bob Klosterman, President. "Sharon's commitment to our clients is clearly evident to all and our mission is to serve families through generations".
White Oaks Wealth Advisors, Inc. is a private, fee-only wealth management firm with offices in Minneapolis, MN, and Sarasota FL. that specializes in simplifying the complexities of wealth for upper net worth individuals. The firm offers an advisory team with over 60 years of experience in areas such as retirement planning, investment advice and management, estate planning, tax planning, stock option exercise, charitable gift planning, qualified plan distribution planning, and many other issues that individuals face in meeting and achieving their financial security goals. White Oaks Wealth Advisors, Inc. has been honored by having team members listed on the "Top 250 Financial Advisors" by Worth Magazine, Top Dog's by Bloomberg Wealth Manager, "5 Star Advisor" by Paladin Registry, "WiserAdvisor.com" "Best 150 Advisors for Doctors" by Medical Economics and "100 Top Advisors" by Mutual Funds Magazine.
Contact:
Kelli Hulshof
612-455-6900
###