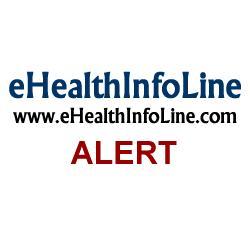 Our staff at eHealthInfoLine.com devote many hours to researching hot news in healthcare. When the FDA sends out a warning, whether it's about lipodissolve, cancer treatment breakthroughs such as STA-4783, or a new hair growth procedure, we feel it's our responsibility to help spread the news
Wenatchee, WA (PRWEB) October 9, 2007
eHealthInfoLine.com has stepped up its monitoring of health-related news - both good and bad. Visitors to the website can expect to see breaking headlines on a wide variety of topics. Learn about phosphatidylcholine-based (PC/DC) injections, which the Food and Drug Administration warns are "unapproved drugs for unapproved uses," or about a new tumor killing skin cancer drug called STA-4783. eHealthInfoLine.com posts the latest medical and health news that often doesn't get publicized in mainstream media outlets.
"eHealthInfoLine.com tracks medical and health news as a service for healthcare consumers. We just launched a Breaking News feature that highlights the good, the bad, and the ugly," says Bill Francis, eHealthInfoLine.com senior editor. It's easy to find links to news thanks to intuitive, straightforward navigation menus. Users will find breaking news headlines on the home page and on pages specific to certain medical ailments and health topics such as plastic surgery.
This month there is emerging controversy around the drugs used in a popular fat removal treatment known as lipodissolve, or injection lipolysis. Unlike liposuction, which is fairly invasive and meant to remove several liters of fat, the purpose of lipodissolve is to remove small deposits of fat from certain areas such as one's love handles, thighs, and bra rolls. The procedure is minimally invasive but may require several follow up visits. Soreness and redness in the injection areas are the most significant side effects.
The drug treatment is so appealing that, according to the American Society of Non-Surgical Aesthetics, estimates that 50,000 to 100,000 lipodissolve drug treatments have been given in the U.S. and Europe. The trend may be slowing, however, because the Food and Drug Administration (FDA) has chimed in. The drugs, phosphatidylcholine and sodium deoxycholate, have not been significantly studied to demonstrate their effectiveness or safety. In fact, in response to media inquiries, the FDA issued a warning to let potential lipo-dissolve consumers know that the drugs typically injected are 'unapproved' and that consumer safety cannot be guaranteed.
Although some who have experienced lipodissolve report good results, the jury is definitely out. And the fact remains that the long-term effects and safety of PC/DC are unknown.
"Our staff at eHealthInfoLine.com devote many hours to researching hot news in healthcare. When the FDA sends out a warning, whether it's about lipodissolve, cancer treatment breakthroughs such as STA-4783, or a new hair growth procedure, we feel it's our responsibility to help spread the news," says Francis. When it comes to reporting on important health topics, hard copy newspapers and television news broadcasts are limited by page count or airtime. eHealthInfoLine.com has no such limits and can strategically place hot medical news in context with related information.
Melanoma, for example, is one of the most deadly cancers. Unless it is caught early, the survival rate is measured in months not years. STA-4783, an oncology drug developed by Synta Pharmaceuticals Corp., has shown promise in treating metastatic malignant melanoma and received a Fast Track designation from the FDA. In a recent clinical trial in patients with stage IV metastatic malignant melanoma, treatment with STA-4783 plus paclitaxel helped stop the cancer's progression. Oncologists are excited because presently there are few drugs available for treating melanoma. STA-4783 actually kills off cancer cells, which gives doctors hope that it can cure people instead of just extending lives for a few months. News headlines related to STA-4783 and other exciting cancer drug breakthroughs will be posted regularly on eHealthInfoLine.com.
In addition to healthcare news, eHealthInfoLine.com serves as a dynamic health and fitness information repository. In addition to weight loss topics such as lipodissolve, the free website includes material on common medical problems such as psoriasis, eczema, heart disease, arthritis and skin cancers. For people interested in pursing a healthcare job, the website even includes information for health and fitness job seekers.
About eHealthInfoLine.com:
eHealthInfoLine.com is a free health care information directory and medical news watchdog. Ordinary people use EHealthInfoLine.com to research common health conditions and find answers to commonly asked medical questions. The company is based in Wenatchee, Washington.
Contact:
Linda Francis
Wenatchee, WA
Ph. (800) 731-5756
###