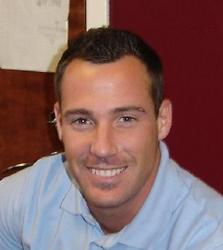 We look forward to building on it.
Dumont, New Jersey (PRWEB) October 8, 2007
Axis Billing and Collections, LLC ("Axis"), the leading provider of billing services to New Jersey chiropractors announced today that it will no longer be providing billing services to any of its clients as of October 15, 2007. Axis recommends all of its valued clients to engage Billing Precision, LLC ("Billing Precision"), as an alternate trusted provider of billing services. Billing Precision is the leading provider of chiropractic practice management solutions and billing.
"Billing Precision brings to the Axis clients a networked practice management solution, including paperless office automation, expert billing staff, and, most importantly, access to the rapidly growing billing knowledge base, shared by hundreds of doctors nation-wide," says David Foster, DC, President of Axis. "Billing Precision's built-in technology platform has online patient scheduling, key-tag driven patient registration, touch-screen-managed SOAP notes, sophisticated care plans, and audit monitoring."
Billing Precision's high quality, cutting edge service offerings unite individual clinic owners into a powerful community of profitable and compliant managers focused on patient care and practice growth. Billing Precision tracks payer performance from a single point of control, shares billing compliance rules globally, and creates massive economies of scale for its clients.
"Whether you see 100 or 1,000 patients a week, bill insurance or cash only, or sell retail health products--chances are that members of the growing Billing Precision network have already automated the solution," says Brian Capra, DC, partner at Billing Precision. "We look forward to building on it."
About Billing Precision:
Billing Precision, LLC is the leading provider of comprehensive chiropractic clinic management solutions, a national Third Party Billing Service, Certified by New Jersey Department of Banking and Insurance, and a Platinum Business Partner of Association of New Jersey Chiropractors.
###