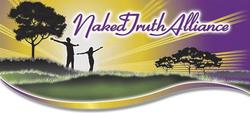 Row, Row, Row Your Boat: A Guide for Living Life in the Divine Flow.
Allen, TX (PRWEB) October 9, 2007
You too can "get naked" with the Naked Truth Alliance, a Life Coaching phenomenon led by Licensed Professional Counselors Jennifer Ryan and Diana Guintu. Steven Lane Taylor will be our guest expert on this week's call. He is the author of "Row, Row, Row Your Boat: A Guide for Living Life in the Divine Flow." In fact, the entire month of October will be dedicated to spirituality and how being congruent in mind, body, and spirit can help your life and business thrive in ways you can only dream is possible!
The Naked Truth is about finding and revealing the core of who you are… your authentic self. If you have not yet heard about the "Naked Truth Alliance", you'll want to sign up before our next monthly coaching call. Check it out at http://www.NakedTruthAlliance.com
The Naked Truth Alliance is just this type of group. More minds are better than one mind, and in this time of creating the exact personal and professional life you desire, you need more accountability and enlightened encouragement to help you make a life shift.
The idea is that as you change and grow and excel, you have others you can depend on to help take you to next level. It's a group of highly skilled, knowledgeable, and helpful individuals. Some of the benefits of being a member of the Dallas-based Naked Truth Alliance are:
1. Monthly Live Phone Coaching Meetings With Both Naked Truth Coaches Jennifer and Diana and Guest Experts Living Authentic Lives
2. Member-to-Member Online Message Forum
3. Recorded Audio of Monthly Phone Meetings To Be Accessed Anytime As Long As You're a Member
4. CD Recordings of Every Monthly Phone Meeting Mailed Directly To You
5. "Tuesday Treasures" With Exercises to Complete, Journaling Suggestions, and Inspirational Encouragement
For more information about The Naked Truth Alliance, please visit http://www.NakedTruthAlliance.com The Naked Truth Alliance is a division of I Choose Change located at 1506 N. Greenville Avenue, Suite 250 Allen, TX 75002 972-678-0557.
###