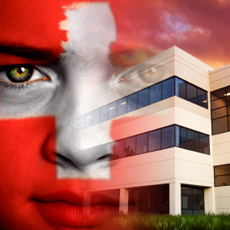 They will quickly realize that NutraCAM does not compromise when it comes to either quality or value
Laguna Hills, CA (PRWEB) October 9, 2007
NutraCAM announced the official launch of their American retail line and corresponding website http://www.nutracam.com today. The new website showcases premium dietary supplements tailored for osteoporosis, cardiovascular disease, high cholesterol, bowel health & ecology, nervous system support, depression, arthritis, and a host of other health issues.
All NutraCAM supplements are created using purified compounds made in massive state-of-the-art pharmaceutical manufacturing laboratories in Europe. Among these highly researched compounds is s-adenosylmethionine (SAM-e), the world's most advanced form of SAMe. Additionally, there is a new form of Coenzyme Q10, which is 300% more bio-available in the human body than other Q10 products.
NutraCAM is also handling products that contain what is surely one of the newest, most exciting health-fortifying compounds available called menaquinone-7 (MK-7). MK-7 has been shown to shuttle excess calcium from blood vessels and blood into bones - a double benefit. This new compound has been studied extensively in Japan where it is an approved drug for osteoporosis.
Another exciting compound that comes is a new patent pending form of the potent antioxidant glutathione, available as a chewing gum called Th-Queen. This form of glutathione is (by design) a unique delivery system that gets glutathione into the body more effectively than any other method, except injection or IVs (Intravenous drips).
While most of the ingredients in NutraCAM products are classified as drugs in Europe, they are deemed heath food or dietary supplements here in the USA.
The products offered by NutraCAM were created to address health problems that are especially vexing to people in the USA. Among these are:
SAM-e Plus which contains s-adenosylmethionine or SAM-e. This compound has been shown to alleviate depression as well as many major antidepressant drugs such as Prozac® in various clinical studies. The latest statistics indicate that 1 in 14 Americans have a mood disorder.
Cardium which contains the most bioavailable form of coenzyme Q10 and also the powerhouse compound, menaquinone-7 (MK-7). A number of published studies indicate that MK-7 can help shuttle calcium from soft tissues like arteries to bones, where it belongs. This is very good news to the 1 in 20 Americans who have heart disease.
"Consumers who insist on only the very highest quality products to meet both personal and family fitness and preventative healthcare needs simply must check out NutraCAM.com," said NutraCAM spokesperson Chara Howard. "They will quickly realize that NutraCAM does not compromise when it comes to either quality or value".
###