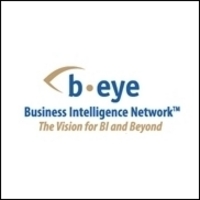 The user-centric approach is a way to revive the data warehouse as we know it. Traditionally, information was siloed across different transactional systems that were hard to query, and data warehousing provided organizations with the ability to make historical data available for users
Denver, CO (PRWEB) October 10, 2007
Harriet Fryman, Associate Vice-President, Product Marketing of Cognos, recently participated in an exclusive interview with Ron Powell and the Business Intelligence Network (http://www.BeyeNETWORK.com).
In this interview, Fryman talks about the impact on organizations caused by the evolution of business intelligence, data warehousing and performance management and explains how Cognos 8 Business Intelligence delivers the complete range of business intelligence (BI) capabilities.
"The user-centric approach is a way to revive the data warehouse as we know it. Traditionally, information was siloed across different transactional systems that were hard to query, and data warehousing provided organizations with the ability to make historical data available for users," says Harriet Fryman, Associate Vice-President, Product Marketing of Cognos.
"Today, the need for performance information has evolved and is more diverse than what the data warehouse was originally intended for. Businesses that live in the world of constant change need to be agile and are beginning to think from an 'outside in' perspective which provides access to a breadth of historical and current information through disparate systems. Organizations need an alternative, flexible, user-centric sourcing strategy to get the right mix of current and historical data they need for efficient decision making. They can find these capabilities within performance management systems."
"Cognos has long been one of the big players in the business intelligence and performance management marketplace," says Ron Powell, Cofounder and Editorial Director of the Business Intelligence Network. "Cognos 8 Business Intelligence delivers a simplified business intelligence environment that is easy to integrate, deploy and use. As a result, Cognos customers benefit from improved user adoption and better decisions – and it also gives them an enterprise-scale foundation for performance management to support the management decision cycle."
To listen to the interview, please click here.
The Business Intelligence Network Solution Spotlights are intuitive dialogues with innovative solution providers, and these spotlights provide a cutting-edge introduction to the new products and services of interest to the business intelligence community. The Network publishes six newsletters serving more than 115,000 readers across a wide variety of industries, making it the largest newsletter-based information source for business intelligence, performance management, data warehousing, data integration and data quality.
About Cognos:
Cognos, the world leader in business intelligence and performance management solutions, provides world-class enterprise planning and BI software and services to help companies plan, understand and manage financial and operational performance.
Cognos brings together technology, analytical applications, best practices, and a broad network of partners to give customers a complete performance system. The Cognos performance system is an open and adaptive solution that leverages an organization's ERP, packaged applications, and database investments. It gives customers the ability to answer the questions -– How are we doing? Why are we on or off track? What should we do about it? –- and enables them to understand and monitor current performance while planning future business strategies.
Cognos serves more than 23,000 customers in more than 135 countries, and its top 100 enterprise customers consistently outperform market indexes. Cognos performance management solutions and services are also available from more than 3,000 worldwide partners and resellers.
About Business Intelligence Network™:
The Network's flagship site BeyeNETWORK.com leads the industry with up-to-the-minute news, newsletters, articles, executive spotlights, podcasts, expert-hosted channels and blogs. Experts include Claudia Imhoff, Bill Inmon, Craig Schiff, Colin White, David Loshin, and others. BeyeRESEARCH.com provides research and case studies from leading authors and experts in business intelligence. BeyeBLOGS.com is a business intelligence-specific community blogging site that provides an open forum about industry issues and challenges. BeyeSEARCH.com offers the first and only editor-driven directory and search engine specially built to serve this industry.
This press release is based upon information provided by the Company. The Business Intelligence Network does not independently verify statements made and has no obligation to update these statements after the date of release.
Contact:
Business Intelligence Network
Katie Rostermundt
262-780-0202
Contact:
Cognos
Carrie Bendzsa
613 738-1338, ext. 3431
613 796-3880
###