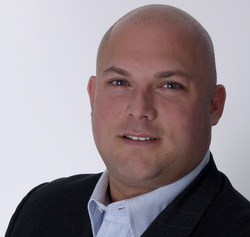 After a very successful launch in Europe, we are thrilled to now offer commercial mobile ad inventory in the US. Michael is ideally suited to lead this effort for Rhythm
Mountain View, Calif. (PRWEB) October 11, 2007
Rhythm NewMedia, Inc. a leader in mobile advertising, today announced their expansion into New York, where Michael Hirshoren will lead the company's national media sales. With over 12 years of experience developing traditional and digital strategies for Fortune 500 brands, Michael further strengthens the Rhythm ad sales team. The New York office is Rhythm's fourth location after Silicon Valley, London and Gurgaon, India.
Michael joins the Rhythm team from AOL Media Networks where he managed executive relationships with top clients through integrated online and offline advertising programs. Michael was part of the team that helped AOL navigate a transition from a pure subscription model to a successful advertising driven business. Prior to AOL, Michael was vice president for Salon.com from 1998 to 2003 where he directed all sales efforts for the eastern United States.
Michael was a pioneer in online advertising holding various management positions at Ogilvy & Mather and Y&R's Wunderman Cato Johnson. Michael was part of Ogilvy & Mather's first digital media team and holds an Effie for his work with IBM. Michael started his career in the international marketing department of United Parcel Service (UPS). Michael is a graduate of Pace University with a BBA in International Marketing.
"I'm excited about Rhythm's leadership in the high growth mobile advertising market and our ability to precisely target video directly to consumer's mobile devices," said Michael Hirshoren. "Rhythm has an edge in the market by offering a simple end to end solution combined with a unique measurement system to determine the success of both brand and direct response campaigns that advertisers are seeking in this emerging market."
"After a very successful launch in Europe, we are thrilled to now offer commercial mobile ad inventory in the US. Michael is ideally suited to lead this effort for Rhythm," said Ujjal Kohli, chief executive officer of Rhythm NewMedia.
About Rhythm NewMedia:
Rhythm NewMedia offers turnkey mobile advertising solutions, including video, games and banners. Rhythm's offering includes ad serving, ad sales and content sourcing. Rhythm's patent-pending ad platform enables broad reach, sharp targeting, precise frequency management, high customer satisfaction, extensive reporting and automation of business processes. Rhythm provides unique real-time measurement of ad effectiveness and customer satisfaction. Leading mobile operators 3-UK, Telecom Italia and T-Mobile-UK are currently using Rhythm's solution, with several more coming. Rhythm is also working with top brands, content providers and advertising agencies worldwide. Investors include The Carlyle Group, Lightspeed Venture Partners, Morgenthaler Ventures and Rembrandt Venture Partners. For more information please visit: http://www.rhythmnewmedia.com
###