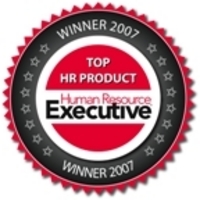 There's never been more pressure on recruiters and hiring managers to improve quality of hire while reducing the time to screen and on-board
Berwyn, PA (PRWEB) October 11, 2007
SkillSurvey, Inc., the inventor of online behavioral-based reference checking, today announced that its SkillSurvey Pre-Hire 360™ technology has been awarded the 2007 Top HR Product of the Year award by Human Resource Executive® magazine. This year, the editors selected 10 HR products and 3 training products. Products were judged on innovation, user-friendliness and the value they add to the HR profession.
SkillSurvey Pre-Hire 360™ delivers on-demand reference checking via a proprietary method. The technology permits companies to efficiently and economically review applicants' professional references using a 360° approach to assess past performance. The assurance of confidentiality, as well as 24/7 accessibility, makes the approach user friendly. On average, 4.4 references respond within 1.6 business days. Investing just a few minutes of their time, recruiters and hiring managers can receive the information they need to make better hiring decisions. In addition, the SkillSurvey Pre-Hire 360™ adds consistency to and minimizes bias in the reference-checking process, improving defensibility.
As an added advantage, SkillSurvey's approach rapidly builds a passive candidate database, enabling recruiters to more effectively source for new talent.
"There's never been more pressure on recruiters and hiring managers to improve quality of hire while reducing the time to screen and on-board," said Doug LaPasta, founder and Board chairman. "We discovered a breakthrough solution to a challenge faced by virtually all companies. For a prestigious organization like Human Resource Executive® to honor us as a Top HR Product further validates our solution."
Human Resource Executive's choices for this year's Top Products were announced in the magazine's October 2nd issue. The organizations are being honored today at an awards luncheon during the HR Technology Conference. Ray Bixler, president and CEO, will accept on behalf of SkillSurvey.
About SkillSurvey:
SkillSurvey is the leading provider of online reference assessment solutions that increase quality of hire and improve recruiting efficiency. Using SkillSurvey, organizations improve the quantity and quality of information they collect regarding a candidate's past performance, resulting in a significant reduction in time and money spent on reference checking. This breakthrough, patent-pending approach to reference assessments is, based on over 25 years of research in job competency modeling. For more information or an online product demonstration of SkillSurvey Pre-Hire 360™, visit http://www.skillsurvey.com or contact us at info(at)skillsurvey.com.
About Human Resource Executive:
Human Resource Executive® was established in 1987 and continues today as the premier publication focused on strategic issues in HR. More than 75,000 HR decision-makers currently receive the publication, which is published 16 times a year by LRP Publications. For more information, visit http://www.hrexecutive.com.
This press release was distributed through eMediawire by Human Resources Marketer (HR Marketer: http://www.HRmarketer.com) on behalf of the company listed above.
###