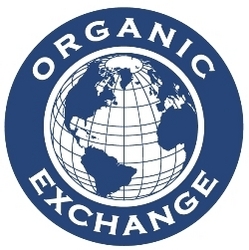 Berkeley, CA (PRWEB) October 10, 2007
A veritable "Who's Who" of international representatives from throughout the organic fiber supply chain will participate in Organic Exchange's 5th Annual Conference "Sustainable Innovation: Cultivating Growth and Prosperity through Collaboration." Participants, including retailers, farmers, manufacturers, and representatives of brands, farming projects, banks, NGO's, certifiers and cotton brokers will learn, share knowledge and set a strategic agenda to continue the dramatic growth in the organic fiber sector. An Organic Textile Marketplace will enable companies to display their organic products and discuss business opportunities. Following the event, participants will be able to go on tours of organic farms in California's Central Valley or retail stores in San Francisco offering organic apparel and home products. Journalists are invited.
Attendees and speakers include representatives from Eileen Fisher, Gap, Levi Strauss & Co., Loomstate, Nike, Nordstrom, Patagonia, REI, and Timberland, among many others.
WHERE: Asilomar Conference Grounds, Monterey, California
WHEN: October 31-November 2, 2007. Deadline for registration is October 17.
WHO: Sandra Marquardt, tel: 301-592-0077
BACKGROUND: According to a May, 2006 Organic Exchange report, global organic cotton product sales increased an estimated 35 percent annually, from $245 million in 2001 to $583 million in 2005 and are projected to skyrocket to $2.6 billion by the end of 2008 (an updated market report will be released just prior to the event). Brands and retailers such as Nike, Wal-Mart, Edun, H&M, Marks & Spencer, and Coop Switzerland are very active in the organic fiber market and are expanding their programs. They are joined by over 1200 small and medium-size brands and retailers offering organic cotton products to the European, North American and Asian consumer markets. According to Organic Exchange's recently released Organic Farm and Fiber Report 2007, the amount of organic cotton produced globally increased 53 percent from 2005/06 to 2006/07,with 57,931 metric tons (MT), or 265,517 bales, produced in 24 countries on all arable continents.
Organic Exchange is pleased to bring the event to North America, and California in particular, because of its central role, unique contributions and demonstrated leadership in the areas of green marketing, sustainable design and innovation, and organic agriculture.
Organic Exchange is a Berkeley, CA-based non-profit organization facilitating expansion of the global organic fiber supply by working closely with farmers, leading brands and retailers and their business partners to develop organic fiber programs. The conference is made possible with generous support from the following hosts and sponsors: Authentic Lifestyle Products, Central Textiles (HK) Ltd., Clif Bar, Control Union, Egedeniz, Eileen Fisher, Esquel, ICCO, Martin-Fabert Foundation, Nike, Nordstrom, Organic Essentials, Orta Anadolu, Patagonia, Paul Reinhart Inc., Pratibha Syntex Ltd., PT Indorama, Quick Feat International, Rabobank, Remei/bioRe Platform, Sanko Textile, Shanghai Flying Dragon, Shell Foundation, Tevis, Texas Organic Cotton Market Cooperative, TexRay/ZPLY Corporation, and Thai Alliance.
###