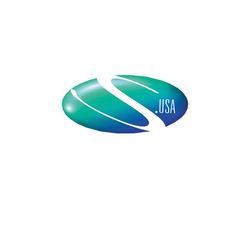 The Cisco Growing with Technology Awards program celebrates the entrepreneurial approach that leading small and midsized organizations are taking toward the adoption of technology. This year's winners exemplify the Cisco Smart Business approach to technology adoption
New York (Vocus) October 10, 2007
SBLI USA Mutual Life Insurance Company, Inc. has been recognized by Cisco for its innovative use of networking technology to generate breakthrough business benefits. SBLI USA was named the first runner-up winner in the sales and marketing category of the Cisco Growing with Technology Awards 2007. Winners were announced Oct. 9 during a ceremony at the Hotel Sofitel in Redwood Shores, Calif.
SBLI USA provides the affordable life insurance products that millions of Americans want and need. The challenge for the company has always been how to effectively communicate this. In the last few years, SBLI USA has implemented a new infrastructure created specifically to optimize its marketing campaigns, which, in turn, drive consumers to its Web site, online store, and customer-facing portals. The company has also revamped and updated its Web site to provide more accessible information. Web site improvements include an agent portal that allows external bank partners to access tools that will help increase their sales efficiency. SBLI USA also upgraded its customer centers and offices in New York, NY, Buffalo, NY, Newark, NJ, Chicago, IL, Glendale, Calif., and Bayamon, Puerto Rico with digital signage, Unified Communications and Web-based applications. With this new infrastructure in place, SBLI USA is well positioned to build the type of long-term relationships that consumers need, while maintaining its feel as a community-oriented financial services organization.
The Cisco Growing with Technology Awards program was created to recognize small and midsize organizations from across the United States and Canada that use networking technology in innovative ways to improve sales and marketing, expand and deliver superior service to customers, improve operational efficiencies, or outpace their competition. The winners of the program represent their industries and constituencies as role models, showcasing best practices on the use of technology to address business challenges, compete more effectively and fuel success. A panel of 10 judges selected 15 winners in five categories from more than 570 applications.
Paul Capizzi, vice president of technology infrastructure at SBLI USA, expresses his appreciation for the opportunities Cisco has created for the company: "Using our Cisco technology infrastructure has accelerated our national brand expansion and growing potential. We believe that 'growing with technology' is the key driver in reaching our customers on a daily basis. On behalf of our Information Technology department at SBLIUSA we are extremely excited and honored to accept this award and acknowledgment."
"The Cisco Growing with Technology Awards program celebrates the entrepreneurial approach that leading small and midsized organizations are taking toward the adoption of technology. This year's winners exemplify the Cisco Smart Business approach to technology adoption," said Peter Alexander, vice president of Business Marketing at Cisco. "Being a 'smart business' means using technology to improve internal business processes: working smarter instead of harder. As one of this year's winners, SBLI USA is ahead of its peers in terms of being a 'smart business.' We hope other organizations will be inspired by SBLI USA's creative and resourceful approach to harnessing the Internet and networking technology to set itself apart from its peers."
This year's panel of judges comprises a diverse cross-section of experts in the field of small and medium business operations. Members include Ken Bast, vice president, Ingram Micro; Ray Boggs, vice president of small and medium business research, IDC; Deb Mielke, president and managing director, Treillage Network Strategies; Joslyn Faust, principal research analyst, Gartner; Lisa Buksbaum, CEO and founder, Soaringwords; Mika Krammer, director of Windows Client Mobility Marketing, Microsoft Corp.; David Morgan, president, D.W. Morgan; Elspeth Jane Murray, assistant professor, Queen's School of Business (Canada); Joni Podolsky, director of community programs, Entrepreneurs Foundation; and Joe Diodati, senior director, Global Field Marketing Integration, Cisco.
About SBLI USA:
SBLI USA markets a wide range of life insurance products to value-conscious consumers and diverse markets. The Company is dedicated to building lifelong relationships with customers and empowering them with the education and tools they need to take control of their financial destinies.
SBLI USA and its subsidiaries are licensed in 49 states, the District of Columbia, the U.S. Virgin Islands, and Puerto Rico. With more than $16.7 billion of insurance in force, $1.5 billion in assets, $124 million in surplus capital, 200 associates and nearly 380,000 policyholders, the company is committed to offering affordable, flexible and easy-to-access products through a variety of integrated channels, including direct mail, telemarketing, a bilingual Web site, licensed agents, and new Customer Centers, as it expands nationally.
SBLI USA Mutual Life Insurance Company, Inc. is the parent company to SBLI USA Holdings, Inc., which owns subsidiary companies S.USA Life Insurance Company, Inc., and SBLI USA Diversified Services Company, Inc.
Alix Purcell - Media Contact
S.USA Life Insurance Company, Inc
SBLI USA Mutual Life Insurance Company, Inc.
312-777-2425
http://www.sbliusa.com
###