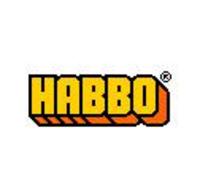 Campaigns like Habbowood highlight the level of engagement that virtual worlds offer to their users
Los Angeles, CA (PRWEB) October 10, 2007
Habbo, one of the largest virtual communities for teens, announced today that a record number of entries were received for its 2007 Habbowood Digital Movie Awards, making it Habbo's most successful user competition to date. Over 1.5 million short films were submitted in the global campaign, which spanned all 30 countries in which Habbo operates. The movies were viewed close to five million times, a testament to the popularity of the campaign.
"Campaigns like Habbowood highlight the level of engagement that virtual worlds offer to their users," said Teemu Huuhtanen, EVP, Habbo Business and president, North America. "It is this level of interaction and sheer richness of the playing experience that truly set virtual worlds apart from traditional social networking."
The Habbowood Digital Movie Awards final was a tight battle between Russia and Japan. The global panel thoughtfully debated the merits of each film in-game. After a close vote, they awarded the Japanese Habbo's film first prize, due to its rich use of provided special effects. To view the judging panel's discussion, please visit: http://www.youtube.com/watch?v=wfraoKVIzVk. The winning Japanese Habbo won a trip to Hollywood. Her movie can be seen here: http://www.habbo.jp/entertainment/habbowood/movies/2583.
Habbowood 2007 resulted in a three-fold increase in the number of movies created compared to the 2006 campaign. Habbo currently has over 80 million registered users and 6 million unique users visiting the communities every month, making it one of the most popular online destinations for teens.
About Habbowood:
Launched in September, the Habbowood Digital Movie Awards invited users to direct a short film using the MovieMaker tool, an application that allowed the creation of shorts based on the Habbo engine. Movies were subsequently judged by an esteemed panel of judges, including Matt Johnson, one of the UK's leading visual effects artists, and Antti Jokinen, celebrated director of music videos for Will Smith, Missy Elliott, Celine Dion and Shaggy.
Read more: http://www.sulake.com/press/releases/2007-09-03-Hooray_for_Habbowood
Habbowood images: http://www.sulake.com/press/image_bank
About Habbo:
Habbo is a richly colorful, multi-dimensional virtual community and game environment for teens. Users join by creating a fully-customized online character called a Habbo. From there, they can explore many public hang-outs, play a variety of games, connect with friends, decorate their own rooms, and have fun through creativity and self expression. Currently there are Habbo communities in 30 countries on five continents. To date, more than 80 million Habbo characters have been created and 6 million unique users worldwide visit Habbo each month (source: Google Analytics). http://www.habbo.com
For more information, please contact:
Susan Mills
Edelman Public Relations
323-202-1050
###