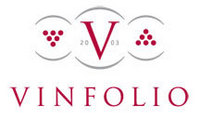 We don't simply find the best deal on a wine, buy up huge amounts then foist upon club members a one-style-fits-all shipment of wine
San Francisco, CA (PRWEB) October 11, 2007
If there is a better gift for a wine lover than a wine club, it's a wine club that is customized to their preferences. Vinfolio, a premier online wine store and collector services company, announced the creation of personalized wine clubs that give wine lovers the tools to define their own club from price to number of bottles to favorite styles, tastes and producers. A Vinfolio Executive Wine Specialist then hand selects wine for each shipment .
With an inventory of over 2,000 wines ranging in price from $10 to $4,500 and including the most coveted wines in the world, Vinfolio's personalized wine clubs are not limited by any taste or budget. For wine lovers that like to explore or those looking to build a collection, Vinfolio's personalized wine clubs are the perfect gift to give to friends or to oneself.
"While many people know what they want and spend hours exploring our online store, many customers simply want an expert to select wine for them," explained Vinfolio CEO Stephen Bachmann. "Vinfolio Executive Wine Specialist are wine experts and with our broad inventory can hand pick one-of-kind clubs simply unavailable anywhere else."
A person wine advisor for every club member
Joining or buying a wine club at Vinfolio is simple. One chooses from among the six broad categories of wines, selects the number of bottles they want in each shipment, a per bottle price range and how often they want shipments to arrive. Then a customer can specify favorite regions, producers, wine styles or simply what flavors they like best. With that information, the customer's Executive Wine Specialist selects wine from Vinfolio's inventory to match the customer's specific criteria.
"We don't simply find the best deal on a wine, buy up huge amounts then foist upon club members a one-style-fits-all shipment of wine," says Bachmann. "Wine lovers want personal service and that's exactly what we provide though our wine clubs."
About Vinfolio:
Based in San Francisco, Vinfolio (http://www.vinfolio.com ) sells fine wine and services to wine collectors and enthusiasts. Its guiding principle is "Fine wine, finer service," demonstrating Vinfolio's unparalleled level of personalized customer service and collector services. From an extensive selection of fine wine to VinCellar™, its free online cellar management software, to collector services (including on-site inventorying and full-service storage), Vinfolio delivers "Fine wine, finer service". Vinfolio was founded in 2003 by CEO Stephen J. Bachmann, who incorporated his expertise in technology and finance with his passion for wine. For more information on Vinfolio visit http://www.vinfolio.com.
Contact:
Tom Wark, Wark Communications
707-933-9313
Rachel Blatt, VP, Marketing, Vinfolio
1415-946-1344
###