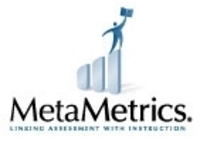 Employees are proud to work for companies that are about more than business
Durham, NC (PRWEB) October 16, 2007
MetaMetrics® Inc. was named one of the top medium-sized Research Triangle companies to work for in the Triangle Business Journal's 2007 Best Places to Work Awards. The Durham-based educational measurement company was selected from 149 companies that entered the awards program, which recognizes local companies for their tremendous success in creating a positive work environment that attracts and retains employees through a combination of benefits, working conditions and company culture.
"We are proud to have MetaMetrics honored as an outstanding place to work in the Research Triangle," said Malbert Smith III, Ph.D., president, MetaMetrics. "As our company has continued to grow and excel, we have remained committed to providing a work environment that fosters creativity and provides our team with the resources and support they need to succeed. As a result, we are able to attract outstanding employees who collaborate to develop educational measurement products that are widely adopted by the education community."
MetaMetrics and the other award winners were profiled in a special issue of the Triangle Business Journal, published on Sept. 28.
"Employees are proud to work for companies that are about more than business," said Charlene Grunwaldt, publisher, Triangle Business Journal. "The results show how creating the right work environment can create powerful business advantages."
Just last month, MetaMetrics extended its family of scientifically based measures of student achievement with the launch of The Lexile Framework® for Writing. Joining the widely adopted Lexile Framework for Reading and The Quantile Framework® for Mathematics, The Lexile Framework for Writing enables educators to measure and monitor growth in student writing ability on a common, developmental scale over time and across the curriculum.
Founded in 1984 by Smith and A. Jackson Stenner, Ph.D., MetaMetrics strives to offer its employees an environment that supports honesty, mutual respect and teamwork, with top-notch benefits, including tuition reimbursement and 401-K matching. The company boasts one of the country's leading teams of psychometricians -- psychologists who deal with the design, administration and interpretation of quantitative tests for the measurement of psychological variables such as intelligence, aptitude and personality traits.
About MetaMetrics Inc.:
MetaMetrics Inc., a privately held educational measurement company, develops scientifically based measures of student achievement that link assessment with instruction, foster better educational practices and improve learning by matching students with materials that meet and challenge their abilities. The company's team of psychometricians developed the widely adopted Lexile Framework for Reading (http://www.Lexile.com); El Sistema Lexile® para Leer, the Spanish-language version of the Lexile Framework; The Quantile Framework for Mathematics (http://www.Quantiles.com); and the new Lexile Framework for Writing. In addition to licensing Lexiles and Quantiles® to state departments of education, testing and instructional companies, and publishers, MetaMetrics delivers professional development, resource measurement and customized consulting services.
For more information, visit http://www.MetaMetricsInc.com.
###