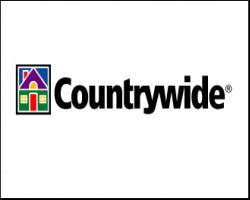 Calabasas, CA (Vocus) October 12, 2007
Before consumers sign on the dotted line, it's critical that they have a thorough understanding of the home loan and the terms to which they are agreeing. Countrywide Financial Corporation (NYSE: CFC), a diversified financial services provider and a member of the S&P 500, suggests that home buyers and homeowners pay particular attention to these five points prior to taking out a home loan:
The interest rate being offered and whether that rate stays the same or changes. Consumers need to know whether the loan being offered is a fixed-rate loan or an adjustable-rate loan. There are important differences. The interest on a fixed-rate loan does not change and the monthly payment stays the same for the life of the loan. With an adjustable-rate mortgage, the interest rate changes, or adjusts, from time to time. Some change each month, while others change less frequently. It's important to understand what the interest rate is, how often it may change, and the interest rate cap on the loan. If the interest rate goes up, the monthly payment will generally go up, too.
The amount of the monthly mortgage payment and how that money will be allocated. It's recommended that consumers find out how much the monthly payment will be and whether it includes Principal, Interest, Taxes and Insurance (PITI). A monthly mortgage payment most likely includes amounts that go toward all four of these. Payments of principal and interest go directly toward repaying the loan and accrued interest. The taxes and insurance typically go into an escrow account so a lender can pay these fees when they are due. If taxes and interest are not collected, put into an escrow account, and paid by the lender, then the borrower is responsible for paying these amounts.
The amount of fees and other closing costs that must be paid in cash when the loan transaction is complete. When applying for a loan, borrowers should receive a Good Faith Estimate (GFE). This is a document that shows an estimate of all costs a borrower needs to pay in cash when the loan closes. Lenders are required to provide this document within three days of the time a borrower applies for a loan. They should not proceed without a GFE and should ask about any of the listed costs that they do not understand.
If the loan has a prepayment penalty, early loan pay-off will mean the borrower must pay the penalty amount. Loans with prepayment penalties usually have lower interest rates than an identical loan without a penalty. Those who plan to stay in their home for a short-period of time should understand any prepayment penalties that may be associated with their loan. If borrowers need to pay off the loan before the penalty period expires, they will be responsible for paying the entire penalty.
If the loan has a balloon payment, the borrower could face difficulties making the final payment. A balloon mortgage is a home loan that usually offers low rates for several years at the beginning of the loan. Commonly, at the end of five-to-10 years, the entire balance of the loan is due. At that point, the borrower must either pay the loan or refinance. Again, it's important to understand all of the loan terms.
Consumers are encouraged to thoroughly educate themselves before buying a home or refinancing a mortgage. At http://www.HomeByCountrywide.com, consumers have access to a comprehensive, no-cost, no-obligation education program that features learning tools, resources and information to help them achieve and maintain home ownership. The Spanish-language version of the Web site is available at http://www.MiHogarCountrywide.com
About Countrywide
Founded in 1969, Countrywide Financial Corporation is a diversified financial services provider and a member of the S&P 500, Forbes 2000 and Fortune 500. Through its family of companies, Countrywide originates, purchases, securitizes, sells, and services residential and commercial loans; provides loan closing services such as credit reports, appraisals and flood determinations; offers banking services which include depository and home loan products; conducts fixed income securities underwriting and trading activities; provides property, life and casualty insurance; and manages a captive mortgage reinsurance company. For more information about the Company, visit Countrywide's website at http://www.countrywide.com.
Contact Information
For media inquiries:
Amber V. Cousins or Christa Keivan
800-796-8448
###