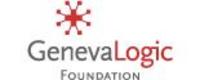 We are proud to have our family of classroom management software recognized by the ComputED Learning Center.
Portland, Ore. (PRWEB) October 23, 2007
GenevaLogic announced today that its Vision® Class Kit was honored with a 12th Annual Education Software Review (EDDIE) Award. The award program sponsor, ComputED Learning Center of San Diego, named the package of essential classroom management software as "Best Teacher Tool for Computer Lab Management."
The EDDIE Awards recognize innovative and content-rich programs and Web sites that provide parents and teachers with the technology to foster educational excellence, including augmenting the classroom curriculum and improving teacher productivity. Winners are selected from titles submitted by software publishers from around the world. Judges evaluate the products for academic content, potential for broad classroom use, technical merit, subject approach and management system.
At the foundation of the Vision Class Kit is GenevaLogic's Vision classroom management software. Currently used in more than 50,000 classrooms around the world, Vision empowers teachers and trainers to guide and supervise student computer activity from the instructor's computer screen. Teachers use Vision to enhance learning, supervise student progress, monitor or prevent Web browsing, share computer screens and remotely control student computers.
In addition to Vision, the Vision Class Kit includes two popular plug-ins, App-Control™ and Surf•Lock2™, plus the Vision Teach-Pad, which gives teachers push-button control of all classroom computers. App-Control allows teachers to keep the whole class learning together by remotely launching applications, sharing documents and managing access to applications on all student computers. Using Surf•Lock2, teachers turn browsing on or off from their computer with a single click, allow students access only to selected Web sites that support instruction, and stop or limit Web browsing instantly for a single student or the entire class.
"With the Vision Class Kit, teachers have innovative tools for teaching with technology at their fingertips," said Kirk Greiner, chief executive officer, GenevaLogic. "We are proud to have our family of classroom management software recognized by the ComputED Learning Center."
Earlier this month, the GenevaLogic Foundation announced the first GenevaLogic Visionary Grants. Four GenevaLogic Visionary Grants, designed to recognize teachers who have an innovative vision of the ways that instructional technology powered by Vision classroom management software can improve teaching and learning, will be awarded in January 2008. Successful applicants are eligible to receive either a Vision Class Kit or a Vision School Kit. In addition, all grantees will also receive a personal membership in the International Society for Technology in Education (ISTE®), which includes many valuable benefits, such as a subscription to one of the organization's leading publications, discounts on books and materials, and discounted registration for the National Educational Computing Conference (NECC). The total value of the grants is more than $10,000.
The deadline for applying for the GenevaLogic Visionary Grants is Dec. 28, 2007. Grantees will be recognized by the GenevaLogic Foundation and ISTE at a special reception at the 2008 National Educational Computing Conference, June 29-July 2, in San Antonio. More information and grant applications are available at http://www.GenevaLogicFoundation.org.
For more information about the ComputED Learning Center and the EDDIE Awards, visit http://www.computedgazette.com
About GenevaLogic
GenevaLogic has one passion: enabling educators to manage, control and optimize the use of technology to support teaching and learning. Founded in 1996, with headquarters in Langenthal, Switzerland, and Portland, Ore., the privately held company is an international leader in active teaching systems whose Vision classroom management software is used in more than 50,000 classrooms worldwide. The company's award-winning education software solutions - Vision, App-Control, Surf-Lock, Pointer, Plan-It, Protect-On, Print-Limit and Print-Limit Pro - allow schools, universities and training centers to get more learning value from their technology investments. For more information, visit http://www.GenevaLogic.com.
###