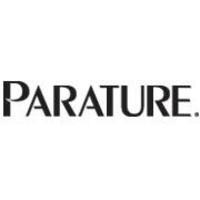 Vienna, VA (PRWEB) October 12, 2007
Parature, the global leader in on-demand customer support and help desk software, announced today that Parature CEO and President, Duke Chung will speak on the 'Best Practices from Monte Jade's Best Tech CEOs' panel at the Asian American Business Conference (AABC) on Tuesday, October 16, 2007. The panel is being sponsored by Monte Jade, who is holding their technology conference in tandem with the AABC. The panel will be chaired and moderated by Monte Jade Board Director, Jeff Hwang, CEO of PSI and the panelists will share, from their experience, best practices in growing technology companies. The keynote speakers for this event are Dr. K. Kim, CEO & Chair of HMI-Hyundai and Secretary Norman Mineta, former US Secretary for Transportation. Approximately four hundred attendees are expected at the event which will be held at the Universities at Shady Grove in Rockville, MD October 18th and the panel will take place from 9:45am until 11:15am.
About Parature, Inc.
Parature is the global leader in on-demand customer support and help desk software. Our web-based support suite enables organizations to fundamentally change the way they support their customers while significantly reducing costs. The Parature suite of modules empowers associations, businesses, academic institutions, and government agencies with the ability to provide critical service information on a 24/7 basis while reducing the inbound support load through customer self-service. As a Software-as-a-Service (SaaS) provider, we deliver our solutions over the Internet using a secure, scalable application and system architecture, which allows our customers to eliminate expensive up-front hardware and software costs and to quickly deploy and adopt our on-demand software. Parature helps support over 6,000,000 end-users worldwide and is headquartered in Vienna, VA. For more information about Parature please visit http://www.parature.com or call 1.877.GO.PARATURE.
Media Contact:
Gary McNeil
(703) 564-7758
###