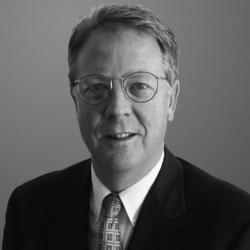 SHO Guide dramatically reduces the need for formalized IT classroom and e-learning instruction. With SHO Guide you experience significant gains in knowledge worker efficiency while ensuring dramatic increases in workflow accuracy and substantially reducing employee or customer training and support costs
Orem, UT (PRWEB) October 15, 2007
Transcensus, a company developing solutions that will influence every market segment that relies upon software as a critical component of its operational strategy, has launched its SHO Guide product, the most advanced authoring technology of its kind to produce guided help directly within a software application. SHO Guide can be thought of as a virtual instructor or tutor looking over the user's shoulder and offering step-by-step guidance inside the actual software application the user is attempting to use.
The applications for SHO Guide are endless for independent software vendors and developers, both large and small, who need to deliver application training and user assistance, or enterprise clients -- banks, airlines, insurance companies, governmental agencies, call centers, etc. -- who need to teach employees how to perform important job tasks.
SHO Guide technology allows anyone who uses a computer to create, without any programming knowledge, interactive instructional software assistance and support content that is delivered directly inside the software application the user is working on, instead of a browser, simulation window or other external training interface. In other words, the actual software application is the training interface. An easy-to-use recording feature captures important software processes and workflows as they are performed in real time and converts them into fully-interactive, step-by-step instructions -- and in multiple languages simultaneously.
"SHO Guide dramatically reduces the need for formalized IT classroom and e-learning instruction. With SHO Guide you experience significant gains in knowledge worker efficiency while ensuring dramatic increases in workflow accuracy and substantially reducing employee or customer training and support costs," says David Adkins, CEO of Transcensus. "The possibilities with SHO Guide will break the mind set about the previous generation of traditional knowledge management, performance support systems (PSS) and e-learning. We think SHO Guide represents an entire shift in paradigm from 'PSS' to 'Performance Improvement.' Once someone understands the benefits SHO Guide provides, they will consider it as a life preserver; not as a technology that would be nice to have, but something they must have."
Performance Support System
The term "Performance Support System" (PSS) is commonly used to describe a specialized environment that allows learning or user assistance resources to be embedded directly within the workflow or business process. Knowledge workers receive enabling resources that help them to more effectively and independently carry out their job tasks without extensive training or heavy reliance on traditional forms of support. Such resources are delivered at the moment in which the information is needed. An effective performance support system improves software usability, raises the level of knowledge worker productivity and significantly reduces operational costs.
As the name implies, the emphasis of PSS is on improved performance rather than the cultivation of expert software users. Traditional forms of software learning rely heavily on costly human interaction. Moreover, such forms of learning require the knowledge worker to commit software workflows and procedures to memory, a daunting task in today's rapidly-changing and technology-dependent work environments.
System Requirements and Availability
SHO Guide and the companion SHO Player run on the Microsoft Windows Vista, Windows XP and Windows 2000 operating systems and are delivered over the Web. Transcensus is looking for companies and organizations to work closely with to ensure successful results. For additional information, visit: http://www.transcensus.com.
About Transcensus
Founded in 2004, Transcensus is a company dedicated to the cause of improving software usability through the introduction of a new interactive platform for authoring and delivery of performance support and guided help content. The company's solutions embed learning, user assistance and support content directly in the workflow, enabling an unprecedented level of enhanced usability and contextual learning in software applications.
# # #