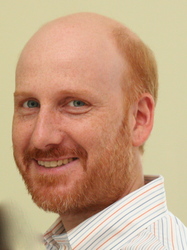 Medical tourism can make a significant contribution to addressing health care costs in the US, but it is not a panacea
Boston, MA (PRWEB) October 15, 2007
MedPharma Partners LLC , a health care and life sciences consulting firm and MedTripInfo.com, a website devoted to medical tourism, have released a White Paper entitled, Medical Tourism: Implications for Participants in the US Health Care System.
Medical tourism is the practice of traveling abroad for medical care. The Paper offers predictions about how the medical tourism market will evolve and lays out issues that organizations involved in the US health care system -including health plans, employers, health care providers, pharmaceutical companies and medical device companies--should consider.
Among the predictions:
-- US health insurers will start to provide coverage for medical tourism in 2008. Mini-med plans and small employers -not big health plans and blue chip companies-- will lead the way.
-- State governments will begin to embrace medical tourism by 2010.
-- Opposition to medical tourism by US physicians will be relatively modest.
-- Medical tourism won't have a major, direct impact on US health care costs, but the secondary impact will be substantial.
"Medical tourism can make a significant contribution to addressing health care costs in the US, but it is not a panacea," said David E. Williams, co-founder and principal of MedPharma Partners, CEO of MedTripinfo.com and author of the Health Business Blog. "Those who understand the emerging market will be well-positioned to take the initiative and to benefit as the field evolves."
Williams will be a speaker at the World Congress Forum on Medical Tourism in Washington, DC on November 9.
John Seus, a principal at MedPharma Partners said, "Medical tourism has important implications for participants in the US health care system. The direct impact will be modest at first because only certain procedures and treatments lend themselves to medical travel. However the impact will increase over time as medical tourism becomes a mainstream method of cost control."
HealthLeaders Media recently published excerpts from the White Paper, entitled Predicting the Impact of Medical Tourism.
About MedPharma Partners LLC
MedPharma Partners LLC is a health care and life sciences management consulting firm serving clients in health care services, pharmaceuticals, biotech, and medical devices in North America, Europe and Asia. Clients range from Fortune 100 companies to start-ups.
The company was founded in 2003 and has offices in Boston, MA and Bridgewater, NJ. MedPharma Partners' professionals have an average of 15 years of consulting and corporate experience.
About MedTripInfo.com
MedTripInfo.com is a website devoted to medical tourism. It features news, information, interviews and commentary, along with discussion forums for patients, entrepreneurs, health care providers and policymakers.
As medical tourism enters the mainstream, MedTripInfo is becoming a trusted resource for employers, patients, and their families who are considering going abroad for care.
###