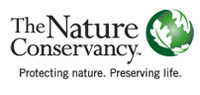 The Conservancy believes it is critical to reach out to the next generation of young adults willing to take action to conserve the world's resources to benefit both nature and people
Arlington, VA (Vocus) October 15, 2007
The Nature Conservancy is engaging with younger conservationists who are active on the Internet in a variety of ways, including a range of online programs all seeking to build awareness and increase engagement in important conservation issues.
From launching a carbon footprint calculator to uploading digital media to Google Video to its popular "Nature Stories" audio podcast, and most recently being named an officially supported charity for Blog Action Day, The Nature Conservancy is striving to reach younger adults who are concerned about conservation and the future of our planet.
"The Conservancy believes it is critical to reach out to the next generation of young adults willing to take action to conserve the world's resources to benefit both nature and people," said Jonathon D. Colman, associate director of digital marketing for The Nature Conservancy. "That's why we actively reach out to them on social networks like Facebook, ask them to participate in our annual nature photo contest on Flickr and engage them in many other online venues where we know they are active. We believe that no one should be left out of discussions impacting the future of our world."
The Conservancy's online carbon footprint calculator helps visitors determine the impact of their individual actions and daily behaviors on the climate while offering them climate-saving tips in order to help lessen the impact of climate change on the places that they care about most.
For music and radio enthusiasts, the Conservancy's "Nature Stories" audio podcast brings listeners interesting and often unexpected weekly tales of people's connections with the natural world. "Nature Stories" finds the funny, intriguing, and mysterious affinity that people share with places and draws listeners into these tales of exploration, discovery, and wonder.
In order to further engage people who visit the Conservancy's web site, nature.org, to get out into nature, the Conservancy also offers visitors a digital guide to a selection of its nature preserves across the United States. Using this map, visitors can easily find nature preserves located nearby and plan a fun fall hike or other natural excursion.
Conservancy Named a Beneficiary of First-Ever "Blog Action Day"
An international initiative of bloggers known as Blog Action Day launches today, with the aim of uniting thousands of blogging voices, all talking about one issue for one day. This year on Blog Action Day, which is slated for Oct. 15, 2007, bloggers will be discussing the environment.
Major, elite blogs, companies, and non-governmental organizations like the United Nations have signed up to participate, including some blogs that receive hundreds of thousands of visitors each day. All told, Blog Action Day will join together over 15,000 individual blogs reaching over 12.5 million readers.
"For just one day, we'd like to unite as many of the millions of bloggers around the world and speak about one issue - the environment," said Collis Ta'eed, an Australian blogger and a cofounder of Blog Action Day. "We want to display the potential and the power of the blogging community, which is a disparate community but one with an amazing size, breadth and diversity. By bringing everyone together for one day, we can see just how much can be achieved, and how much we can be heard."
Blog Action Day is a non-profit initiative, and will be an annual event. As an alternative to blogging about the environment on Blog Action Day, bloggers can opt to participate by donating their blog's proceeds from Oct. 15 to one of several environmental organizations chosen for this purpose, including The Nature Conservancy.
Bloggers who would like to participate in Blog Action Day should visit blogactionday.org. To participate, a blog just needs to write about the issue of the environment on Oct. 15, 2007, or donate its proceeds for the day to one of the chosen environmental organizations.
About The Nature Conservancy
The Nature Conservancy is a leading conservation organization working around the world to protect ecologically important lands and waters for nature and people. To date, the Conservancy and its more than one million members have been responsible for the protection of more than 15 million acres in the United States and have helped preserve more than 102 million acres in Latin America, the Caribbean, Asia and the Pacific. Visit The Nature Conservancy on the Web at http://www.nature.org.
###