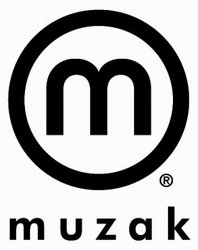 Goin' Home: A Tribute to Fats Domino
Charlotte, NC (Vocus) October 17, 2007
For the very first time, you can get a spicy side of music with your Whopper. In an unprecedented move, Strategic Restaurants Acquisition Company, L.L.C. (SRAC), a Burger King franchisee, has teamed up with Muzak and Vanguard Records to support "Goin' Home: A Tribute to Fats Domino". This landmark CD was created to raise desperately needed funds for New Orleans music education programs, and will now be available in more than 150 Burger King restaurants throughout the Gulf region. This is the first time Burger King locations have ever made CDs available to their customers.
"When Muzak approached us, we jumped at the chance to support this project, because it brings together so many things we believe in," says Myrna Schultz, vice president of marketing for SRAC. "This is a unique and special way to continue our community involvement in supporting the rebuilding of the Gulf coast. Music is so much a part of the Gulf culture and the 'Goin' Home' tribute CD is the perfect partnership to raise money for these rebuilding efforts."
The 2-CD album is a stellar tribute to Fats Domino, one of the cornerstones of rock 'n' roll music, with performances by some of the biggest names in rock, blues, reggae, pop and country music --- as well as the rich musical tradition of New Orleans.
"We were thrilled to make the connection between our industry partner, Vanguard Records, and a great client," says Jason McCormick, director of music industry relations for Muzak. "Muzak is in a unique position to connect the music industry and corporations to do amazing things with music."
Stephen Brower, head of marketing for Vanguard Records adds, "The nature of Goin' Home, both with the caliber of artists involved as well as the rebuilding efforts that its proceeds will support, allowed us to take a unique marketing approach to the project. Utilizing Muzak's strong relationships in the lifestyle marketplace, as well as the natural synergy with Strategic's Gulf coast Burger King locations, we were all able to work together to craft a promotion that will raise awareness for this tremendous project."
About Strategic Restaurant Acquisitions Company, L.L.C.
Strategic Restaurants Acquisition Company, L.L.C. (SRAC) was formed in March 2005 and is currently the second largest Burger King franchisee. SRAC owns and operates more than 250 Burger King restaurants in Alabama, Arkansas, California, Florida, Kansas, Louisiana, Mississippi and Missouri. SRAC is an investment by Cerebus Capital, one of the largest private investment firms in the United States with more than $20 billion of capital invested. SRAC is headquartered in San Ramon, California.
About Muzak
As the world's leading provider of business and workplace music, Muzak creates experiences that reach more than 100 million people daily. Some of the biggest brands in business, from Aveda to Sur La Table to Boeing, work with Muzak to enhance their brand image in more than 350,000 client locations. More than 90 satellite music programs and an endless variety of custom programs are distributed around the world. Muzak issues approximately $27 million in royalties annually, as it promotes music artists from its library of more than 2 million tracks. For more information, visit Muzak.com.
About Vanguard Records
Vanguard Records is highly regarded as one of the premier independent labels. It is owned and operated by The Welk Music Group, whose novel distribution system bypasses outside distributors and sells the Vanguard and Sugar Hill titles directly to accounts. For more information, visit VanguardRecords.com.
# # #