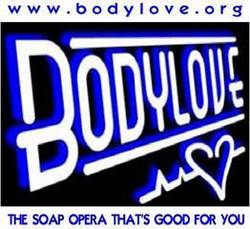 We've known for years that the entertainment media has contributed to obesity
Birmingham, AL (PRWEB) October 17, 2007
"Will Rosalyn remain in a diabetic coma? Will Reverend Higgins be able to convince a member of the congregation to be a kidney donor --- before it's too late? And who is that woman in the red dress? Tune in next time for another episode of … Bodylove!"
Obesity is fast becoming the number one public health problem in the US, and with it have come serious health threats such as diabetes and heart disease. From the federal government down to the person who looks in the mirror and thinks, "How did I get this fat?" we are looking for solutions. "We've known for years that the entertainment media has contributed to obesity," says Dr. Connie Kohler, "Why not use the same force to combat it?" Kohler and her colleagues at the University of Alabama at Birmingham School of Public Health are trying to do just that by applying an old fashioned idea to this modern day problem: a radio soap opera named "BodyLove."
What started out as an experiment in a small Black-owned radio station in Alabama is growing into a program in demand from Florida to Washington state. BodyLove is "the soap opera that's good for you" and a growing number of radio stations and webcasters are bringing this highly entertaining and educational serial drama to their listening audiences.
In 2003, School of Public Health faculty at the University of Alabama at Birmingham joined with the University's Department of Theatre and WJLD AM 1400 Radio to produce and broadcast a radio soap opera that would reach that station's audience with a compelling health message. Eighty episodes and hundreds of broadcasts across Alabama later, the show is being launched in Southeast Florida, Atlanta, and Jackson, Mississippi.
Listeners love the program and many feel it's having a positive impact on their health as well, "… I started monitoring my blood sugar. I started making sure I took my medicine…I did the whole nine yards…. It was extremely powerful to me…" says a fan who tuned in to the show on a northern Alabama station. Another listener began to change her eating habits after listening, "…I was trying to eat right, but that didn't mean I was preparing it right …so… I told my doctor…I heard this on the radio and I need to see a dietitian."
BodyLove's influence on listeners' health habits is being evaluated by Kohler and colleagues through funding from the American Diabetes Association. "Although listeners tell us it is changing their health-related activities, we hope to document this in a more scientific way," says Kohler. Results of the evaluation are expected in mid 2008. "Our early studies show that the more people listen the more they feel they are being influenced to try healthier lifestyles."
BodyLove is distributed through Media for Health, a not-for-profit organization in Birmingham, Alabama. To hear an episode of BodyLove, purchase boxed CD sets, learn about sponsorship opportunities, and find out more, visit http://www.bodylove.org .
###