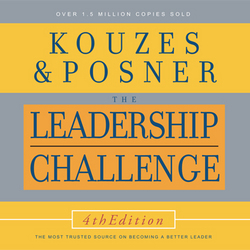 personal coach in a book
New York City (PRWEB) October 17, 2007
Bestselling author and renowned marketer, Joe Vitale reveals the most powerful secret of effective persuasion the world has ever known in Buying Trances. The Three Tensions is the latest Management audiobook released by Gildan Media.
Listen to Buying Trances and Learn to: Master a sales and marketing technique that works like magic. Turn reluctant skeptics into loyal customers by saying the right words at the right time Control the way customers perceive you and your product.
Combining the basics of marketing with cutting-edge concepts in mind control, Vitale shows how salespeople can put customers in a special mental state in which they are more suggestible and pliant. During this "buying trance" the salesperson can help frame and position the way the customer perceives the product, leading to more sales.
For daring salespeople who want to make the sale every time, these cutting-edge techniques in persuasion offer the key to incredible success.
This audiobook maps marketing's final frontier-the customer's mind-and exposes the buying trance. - Dave Lakhani, author of Persuasion: The Art of Getting What You Want.
Title: Buying Trances
Author: Joe Vitale
Format: 5 CD/5 1/2 hours
Price: $29.98 (US)
ISBN: 1-59659-120-X
Available: October 2007
The Leadership Challenge has become one of the best-selling leadership books of all time. Now, with the publication of the fourth edition of their landmark book and for the first time on Audio, Jim Kouzes and Barry Posner celebrate twenty-five years of leadership excellence.
With scores of new case studies and a timeless and inspiring message, The Leadership Challenge is a "personal coach in a book", guiding listeners through the Five Practices of Exemplary Leadership®. When leaders understand that leadership is a relationship and they begin to engage in the Five Practices- Model the Way, Inspire a Shared Vision, Challenge the Process, Enable Others to Act, and Encourage the Heart-they are better able to embark on a lifetime of success and significance.
The Leadership Challenge has lasted because it is research-based, it is practical, and it has heart! Believe me; Jim and Barry have hard evidence for what we usually think of as a soft topic." - Tom Peters, management guru, founder, and chairman, Tom Peters Company, and author of In Search of Excellence
Title: Leadership Challenge
Author: James M. Kouzes & Barry Z. Posner
Format: 10 CD/11 1/2 hours
Price: $29.98 (US)
ISBN: 1-59659-122-6
Available: October 2007
Profitability or growth? Results today or tomorrow? More synergy or better stand-alone performance? Ask managers which they want and most will tell you both. But they will also tell you that more progress on one front usually comes with less progress on the other. It's like squeezing a balloon in one place only to find that it expands elsewhere.
Based on four decades of experience working with some of the world's best-known companies, Dodd and Favaro explore the three tensions every company faces and how to overcome them. They draw on groundbreaking research into the 20-year performance of more than 20 chairmen and CEOs of corporations such as Alcan, Barclays, BP, Cadbury Schweppes, Cardinal Health, Dow Jones, Gillette, Reuters, Roche, Textron, and Xerox.
The authors put forward a radical new way to assess company performance: batting average-a measure of how often competing objectives are achieved at the same time. They show how this matters more than any other single measure of operating performance, and explain how you can raise your batting average to unlock better performance.
Title: The Three Tensions
Author: Dominic Dodd & Ken Favaro
Format: 7 CDs/ 7 ¾ hours
Price: $29.98 (US)
ISBN: 1-59659-142-0
Available: October 2007
Published by Gildan Media Corp. These audiobook titles are available at all fine book retailers, on-line and as a download at iTunes and http://www.audible.com
Also these upcoming titles will be published this month by Gildan Media :

The Key by Joe Vitale; The Key reveals the missing secret for attracting wealth, health, success, happiness, and anything else that you want from life.
Andrew Carnegie by David Nasaw . Andrew Carnegie is the embodiment of the American dream. In his rise from a job as a bobbin boy in a cotton factory to being the richest man in the world….
Your Coach in a Box is a line of personal development audiobooks from Gildan Audio that bring bestselling authors and lecturers directly to you, at the best prices around.
Please visit http://www.gd.simpleology.com for a special offer.
Gildan Audio is a division of Gildan Media Corporation, a multimedia publisher of audiobooks and books. Gildan Audio titles are distributed to the trade by Hachette Book Group USA. More about Gildan Media can be found at http://www.GildanMedia.com.
###