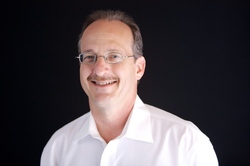 Even if you are the best in your field, you can still lose your job
San Mateo, CA (PRWEB) October 18, 2007
A leading professional resume writer and career counselor has offered to write a free resume for Barry Bonds.
Shimmering Resumes, which develops resumes for executives and professionals, is concerned about Bonds's looming idleness and wants to help him end it.
"Even if you are the best in your field, you can still lose your job," said Paul Freiberger, president of Shimmering Resumes. "Sometimes management and personnel simply part ways. And when that happens, a good resume is the best performance enhancer you can get.
"Why did the Giants cut their fabled star loose?" Mr. Freiberger asked. "Other team executives will wonder, so his resume must quiet these concerns. That's one reason he needs a professional resume writer. It is simply Career Planning 101."
Bonds's very success raises a problem for him, career coach Freiberger said. He can hit a baseball, but he probably doesn't know much about a resume. He needs a professional resume writer more than a trainer.
The president of Shimmering Resumes said he hopes to meet with Bonds in person and explain rules of an effective resume to him, such as:

It should leave the employer wanting to know more about him.
It should strip away clutter such as age and health.
It should showcase successes rather than responsibilities. He shouldn't simply list employers and positions held, such as: ''Outfielder, San Francisco Giants, 1993 - 2007.'' Instead, he should say, ''Significantly improved gross revenues by hitting home runs. Perennial All-Star.''
In addition to a professional resume, Bonds also needs job interview tips, Mr. Freiberger said. Though experienced and sometimes nimble in the media interview, Bonds risks confusing it with the job interview. Mr. Freiberger offered to take Bonds through the job interview process, revealing classic "curveball" questions and teaching him to hit them into McCovey Cove.
The job search is often dispiriting and Mr. Freiberger also offered his morale-boosting services. A proud performer accustomed to adulation, Bonds may find rejection letters depressing, and Shimmering Resumes will provide the insightful support he needs to keep his spirits high and carry out his normal affairs. This is help he can't get in the clubhouse or the pharmacy.
Bonds can examine sample resumes and cover letters at ShimmeringResume.com where he will discover much other valuable guidance.
Shimmering Resumes periodically offers its services free to noteworthy public figures facing career challenges. If you are such a person, send a note to info@shimmeringresumes.com.
About Shimmering Resumes
Shimmering Resumes is a nationwide resume writing and career counseling business, a member of Career Masters Institute that does business on the Web at http://www.ShimmeringResumes.com.
Contact:
Paul Freiberger
President, Shimmering Resumes
(650) 464-2590
Paul@ShimmeringResumes.com
###