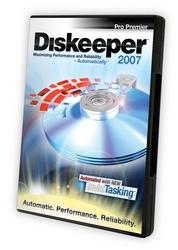 Burbannk, CA (PRWEB) October 18, 2007
Today larger hard drives, more user activity and longer work days have IT professionals, CEO's of a Fortune 500 companies, and average Joe's alike experiencing slow computers that seem to lull only at the worst possible moment. Many spend countless dollars on new equipment, speed accelerators, or even replacing the system altogether, but oftentimes the underlying issue is not outdated equipment, but fragmentation.
The Culprit
What is fragmentation, and why does it affect computers so adversely? When a computer needs to store a file, it attempts to do it as quickly as possible. Think of it like this; a stack of paperwork waist high has to be put into a series of filing cabinets. In order to do the job quickly files are placed wherever they will fit without regard to order; in essence this is what a computer does to save time. The problem lies in extracting the files needed at a later time, the computer has to scan many different areas of the hard disc to get what is needed to open a file or run a program. This is what fragmentation is and why it creates a slow computer.
The Solution
How do you solve fragmentation? With defragmentation of course! For those already familiar with Windows Disk Defragmentor, it's obvious how running defrag just once can help improve performance, but what many don't know that there is an even higher level of performance available.
Users today profit enormously from modern systems' larger disk capacities, but with larger disk space comes more fragmentation. Third party software can be a huge help to aid in the task of defragmentation for those who don't want to bother running regular system maintenance manually. Forward thinking software companies like Diskeeper Corporation have developed technology that defragments a hard disk seamlessly without interrupting use.
Applications such as Diskeeper 2007 with InvisiTasking™ work without scheduling and on a constant basis, boosting the performance of a slow computer and keeping programs running at maximum potential, essentially stopping fragmentation in its tracks.
A slow computer can be the bane of existence to anyone who relies on its tools on a regular basis; proper defragmentation can help those who want to speed the performance of their machines without spending a bundle on new equipment.
###