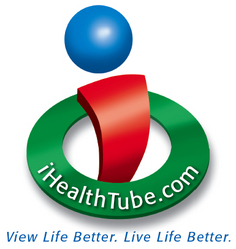 Fargo, ND (PRWEB) October 19, 2007
Visit the newest website in the natural health industry, iHealthTube.com. The first of its kind, ihealthtube will offer video testimonials, podcasts and articles focused on the latest trends in the natural health world. The benefit to receiving information on ihealthtube is getting a variety of viewpoints from an endless amount of non-biased hosts. Don't try to buy supplements at their site, they offer information. So come to ihealthtube for current topics in the news, knowledgeable experts in the industry and articles about many different products available on the market today.
Visit iHealthTube.com today and sign up for email alerts and personalize a web page to gain easy access to favorite articles or videos.
Developed with the idea to educate consumers on a wide range of natural health topics, iHealthTube will continue to update and add to their video library as part of their goal of becoming the Internet's leader in natural health information. The site is to be strictly informational and will contain videos from doctors, researchers and leaders in the natural health field. They will be working closely with all aspects of the production process to bring the most credible and up-to-date information as possible. Visit iHealthTube today!

iHealthTube is not a medical site and cannot replace advice from your personal doctor or health care provider.
###