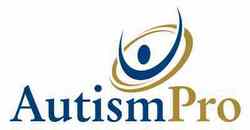 AutismPro is a new online software tool developed in Canada by international experts in the field of autism
Fredericton, NB (PRWEB) October 22, 2007
The Toronto District School Board (TDSB) is rolling out a state-of-the-art software tool to help meet the demand for autism programming for children in Ontario schools. "We are excited about the prospect of providing teachers and professional support staff with additional resources and training using AutismPro to support the IEPs of students with autism," said Karen Gravitis, Executive Superintendent of the TDSB.
"AutismPro is a new online software tool developed in Canada by international experts in the field of autism," said Karina Schmidt, Vice President of Virtual Expert Clinics, the creators of AutismPro. "Subscribers to AutismPro can make informed choices and get quality resources to collaboratively design an individualized educational plan (IEP) using a tool that has been built on ABA principles."
"AutismPro gives teachers the training and multimedia guidance they need to put a plan into action with video supports, printable resources and online workshops," said Ms. Schmidt. "They can even evaluate the success of their plan with charts that track individual progress."
"The TDSB is very proactive in seeking innovative ways to improve access to quality training and resources in their schools," said Ms. Schmidt. "They really care about doing the best possible job for their kids by equipping their teachers with the tools they need to succeed."
The TDSB is the largest school board in Canada and the fourth largest in North America. "Classroom teachers are responsible for the educational outcomes of all the children, including children with autism. However training dollars are often restricted to special educators and clinicians due to cost. AutismPro is designed to bring everyone, including teachers into the loop, and help them integrate the children into the classroom" said Ms. Schmidt.
Recent studies show a startling increase in the incidence of autism world-wide. One study based on findings in 2003 took the rate from one child in every 166 in North America to one child in every 150. Many experts believe the proportion is even higher today.
Over the next year, the TDSB will be partnering with Virtual Expert Clinics to use AutismPro in helping teachers to choose appropriate programming strategies to meet the needs of their children with autism. "We're looking forward to seeing the results of this project," said Ms. Schmidt. "Our AutismPro Educator package was designed especially for this type of environment with its unique classroom needs."
About the Toronto District School Board
The Toronto District School Board (TDSB) was created on January 1, 1998 following the amalgamation of seven individual Boards of Education. Serving almost 1.4 million electors of the City of Toronto, it is among the largest school boards in North America, with over 500 schools and over 15,000 teachers.
About AutismPro
AutismPro is a 9-step Internet-delivered tool for designing and delivering individualized autism intervention for the home, school or clinic. It can be used to guide and coordinate a team effort for children with autism. A special edition of the program, called AutismPro Educator, has been created to train teachers and other school personnel and provide them with the resources they need to educate children with autism in the classroom.
About Virtual Expert Clinics
Virtual Expert Clinics develops training and planning tools for educators of special needs children. Their first product, AutismPro, blends the expertise of world-class autism experts with intelligent software to deliver accessible training and guidance through the computer.
Contact:
Thomas Mitchell
Publicity Manager
Virtual Expert Clinic
46 Dineen Drive
National Research Council
Fredericton, New Brunswick
E3B 9W4
Phone: 506.474.8134
Toll Free: 866.462.0991
eMail: mitchell(at)vecinc.com
Web Site: http://www.autismpro.com
###