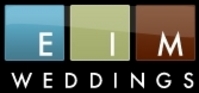 Weddings by EIM applies the same creativity and attention to detail, whether channeling the look and feel of the Fiji islands, or adopting the old-world romanticism of a Tuscan villa for an Italian wedding. There is no request too little or too grand
Los Angeles, CA (PRWEB) October 23, 2007
Highly sought-after event planning agency Events In Motion has created a new division, Weddings by EIM, to handle the growing number of requests for elaborately- designed weddings.
EIM enjoys a long and successful track record of producing many of the ultra-exclusive events in L.A. and New York, ranging from premieres and parties in the entertainment industry to Fortune 100 corporate events. The new division seeks to set its parent company's high standards even higher.
CEO and founder Samantha Sackler realized the concept of a wedding is changing, as an increasing number of couples want their personal touch blended with today's chic innovations. The agency was fashioned to be adept in every motif, whether it's black tie or casual, culturally- infused or wildly extravagant. EIM has planned movie events where they've re-created prehistoric eras, brought the plush red velvets of a 19th century Paris opera house to New York and placed the ocean's deep blues and greens in a two-story ballroom.
"Weddings by EIM applies the same creativity and attention to detail, whether channeling the look and feel of the Fiji islands, or adopting the old-world romanticism of a Tuscan villa for an Italian wedding. There is no request too little or too grand," says Sackler, L.A.'s best wedding planner, who also has offices in New York.
But what really separates Weddings by EIM apart from competitors is a business model designed to save the wedding party money. Everything is 100% customizable and built in-house. Special furniture orders and elaborate set pieces aren't subcontracted to outside vendors, forcing planners to otherwise pass the additional costs to the bride and groom. This means anyone's budget will be used towards bringing their visions to life. Clients can also follow along in the production, eliminating any day-of surprises, and ensuring that their idea of the perfect wedding is exactly that.
She also notes there has been a big upswing in couples opting for highly customized, lounge-influenced weddings whose décor is fashioned, and sometimes taken directly, from the entertainment world's star-studded events. "Today's nuptials are like Hollywood premieres, only instead of movies, the events celebrate a couple's story," she states.
Most importantly, Sackler adds, the productions are about the bride and groom, not the planner. "Every couple has a unique personality, so the wedding has to reflect that.
Weddings by EIM is a full-service agency comprised of an incomparable team of professionals with expertise in every aspect of high-end event planning, from the first phase of choosing color schemes to travel arrangements for the honeymoon. Sackler's productions incorporate a variety of design backgrounds from some of the most creative minds in the industry.
"Planning a wedding is a full-time job, often leaving brides and grooms overwhelmed and exasperated, which is why Weddings by EIM will be there to successfully manage the emotional journey, surpassing all expectations," she emphasizes.
"Our team is fully capable of delivering the ultimate wedding that all couples want, regardless of scope," Sackler remarks. "We've planned every type of wedding, from traditional to lavish, conventional to the avant garde." Weddings by EIM has an array of services that even extend to the designing and coordinating of arrangements for destination weddings all over the world. "We involve the couple in every stage of planning, letting them enjoy their special day instead of fretting over it."
Weddings by EIM or Events In Motion can be found on the web at http://www.weddingsbyEIM.com; EIM at http://www.eventsinmotion.com.
About Samantha Sackler:
President and founder of Weddings by EIM, Samantha is one of the most successful designers in the event planning industry. With over a decade of experience, she has become one of the most highly sought-after names in the field, as evidenced by the long list of clientele she has built over the years.
Media Inquiries contact:
PRIME L.A. at
(818) 995-1290
###