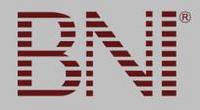 Upland, CA (PRWEB) October 30, 2007
Dr. Ivan Misner, Founder & Chairman of BNI, the largest business networking organization in the world, gives three tips to getting precision results from your networking efforts. Read on to find out how to hone your networking skills in order to become a laser-sharp networker!
There are three ways to bring your networking efforts into laser-sharp focus to make it an even more powerful way to build your business:
1) When talking about what you do at networking groups, focus on one aspect of your business at each meeting.
Remember that your goal in the networking process should be to train a sales force, not to close a sale. So, each time you have an opportunity, focus on a specific product or service you offer, then train people how to refer you in this area.
2) When asking for referrals from your networking partners, be very specific about what you want.
Identify specific people to whom you wish to be introduced. Personal introductions can open doors for you that would've otherwise remained closed.
3) Meet with each person in your networking circle one on one.
When you meet away from the general networking session, it will deepen the relationship and dial up the focus of your networking efforts.
By focusing your efforts like a laser beam, you'll fine-tune your networking message and increase your results.
Read the entire article in Ivan Misner's column at Entrepreneur.com:
http://www.entrepreneur.com/marketing/marketingideas/networkingcolumnistivanmisner/article173382.html
Questions? Call Dr. Ivan Misner at BNI Headquarters in the USA at 1-909-608-7575.
BNI (http://www.bni.com) is the world's largest business networking organization, with more than 4,900 chapters in 37 countries worldwide. BNI's Founder & Chairman, Dr. Ivan Misner is the author of several book's including Masters of Sales, the latest addition to his bestselling Masters Series (http://www.Mastersbooks.com), and the #1 best-seller, Truth or Delusion--Busting Networking's Biggest Myths (http://www.TruthorDelusion.com). He is also the Senior Partner for the Referral Institute (http://www.referralinstitute.com), a referral training company with operations around the world.
# # #