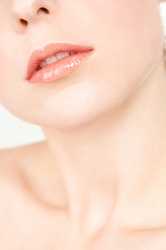 because of an energy blockage in the throat region, the result of a lifetime of 'swallowing' words one is aching to say.
Kensington, MD (PRWEB) October 22, 2007
The recent announcement by talk show host Oprah Winfrey that she has struggled with an underactive thyroid has focused much-needed attention on an epidemic of undiagnosed thyroid problems in America's women.
At the same time, Winfrey's views on the cause and treatment of thyroid disease are controversial. As Winfrey wrote in the October issue of her magazine, she claims to have resolved her thyroid condition by taking a month off to relax at her Hawaiian estate, taking vitamins, eating fresh foods and drinking soy milk. Winfrey also sought advice from menopause maven Dr. Christiane Northrup, who regularly preaches that women develop thyroid problems "because of an energy blockage in the throat region, the result of a lifetime of 'swallowing' words one is aching to say." In joining Oprah on her talk show on October 16, 2007 to discuss thyroid problems and women's health, Northrup claimed that women's symptoms "are actually your soul's way of bringing deeper issues to your attention."
While thyroid patient advocate Mary Shomon welcomes the increased awareness of thyroid disease generated by Winfrey, she is concerned that these messages could be misleading. "Thyroid disease is not, at its core, an emotional, mental or lifestyle disorder," says Shomon. "Rest, stress reduction and good nutrition are part of a healthy lifestyle, but they can't prevent or cure thyroid disease. Thyroid disease is an endocrine imbalance, like diabetes, and proper medical diagnosis and treatment are essential to truly feel well again."
Shomon has been educating thyroid patients for more than a decade a through her outspoken patient advocacy efforts, popular web sites including http://www.thyroid-info.com, her "Sticking Out Our Necks" thyroid newsletter and her work as a New York Times best-selling author of numerous books on thyroid disease, including "The Thyroid Diet" and "Living Well With Hypothyroidism."
With as many as 40 million thyroid patients not yet diagnosed -- most of them women -- Shomon wants to spread the word. Says Shomon: "If a woman is suffering from symptoms such as exhaustion, anxiety, weight changes, depression, memory problems, hair loss -- even infertility and low sex drive -- she needs to know that these can be signs of an malfunctioning thyroid, and she needs to be tested."
Some Facts About Thyroid Disease

Thyroid disease can strike anyone at any age -- from infants to seniors -- but is most common after the age of 60.
Women get thyroid disease at least seven times more often than men. Women are most vulnerable during or after menopause, but other common triggers include pregnancy and postpartum.
Without proper medical treatment, an underactive thyroid -- known as hypothyroidism -- can cause ongoing, debilitating symptoms including obesity, depression, heart disease, infertility and recurrent miscarriage, among others.
Failing to treat an overactive thyroid -- known as hyperthyroidism -- can cause high blood pressure, heart attack and even stroke, among other conditions.
Most people develop thyroid conditions due to an underlying autoimmune disease -- either Hashimoto's thyroiditis or Graves' disease. While thyroid conditions are the most common autoimmune diseases, others in this category include rheumatoid arthritis, Type 1 diabetes, multiple sclerosis, lupus, Sjogren's syndrome and more than 70 other diseases.
There is some evidence that cigarette smoking, extreme physical/emotional stress, certain food sensitivities and overconsumption of soy may increase the risk of thyroid problems. But in general emotions and personality and are not to blame for developing thyroid disease.
Diagnosing Thyroid Disease
According to Mary Shomon, Oprah's difficulty getting diagnosed is an example of what many women are suffering. Says Shomon, "Even though every medical textbook lists weight gain and fatigue as thyroid symptoms, doctors seem oblivious. Even a billionaire celebrity with access to the best doctors has to gain 20 pounds, spend months exhausted and see multiple doctors before anyone suspects a thyroid problem."
One challenge is that thyroid tests are not part of routine annual physicals for women or men at any age. According to Shomon, "Unless you specifically ask for a thyroid test, or you are going to an unusually on-the-ball doctor who picks up on the signs, you simply won't be tested."
Another challenge is that the symptoms of thyroid disease are non-specific, and doctors don't necessarily suspect thyroid problems. Says Shomon, "If you complain of weight gain, fatigue or depression, you're more likely to walk out with a prescription for an antidepressant instead of a lab slip for a thyroid test. This has to change."
Another impediment is, as Shomon points out, that many doctors rely on one test, the Thyroid Stimulating Hormone (TSH) test, to diagnose and manage thyroid disease. "Unfortunately, this test is not the 'gold standard' that some doctors claim it is," says Shomon. "The TSH doesn't pick up autoimmune thyroid problems or borderline imbalances. Only a more thorough evaluation can truly rule out a thyroid problem."
A thorough evaluation for thyroid disease includes blood tests for TSH, as well as measurement of free T4 and Free T3 thyroid hormone levels and antibodies that pinpoint to diagnose autoimmune thyroid disease. Also essential are a physical examination, including hands-on evaluation of the neck for lumps and enlargement, checks of blood pressure and reflexes and, in some cases, imaging tests for further evaluation of the gland.
Shomon also cautions that the overreliance on the TSH test means that many thyroid patients aren't being diagnosed, because practitioners don't agree on the interpretation of TSH test results. Says Shomon, "Most labs use a range of .3 to 5.0 as the so-called normal reference range, but the latest guidelines state that anything above 3.0 indicates hypothyroidism." Adds Shomon, "Millions of people are suffering needlessly, because their levels fall in that limbo between 3.0 and 5.0, where one doctor would say they're hypothyroid, another would say normal. The medical community needs to agree on something this basic."
Thyroid Disease Symptoms
Hypothyroidism is the most common thyroid condition. Symptoms can vary, but some of the most common ones include fatigue, inappropriate weight gain or difficulty losing weight, constipation, feeling cold, depression, dry/scaly hair and skin, hair loss, loss of outer eyebrow hair, puffiness in the face and eyes, hoarse voice, neck pain or discomfort, irregular menstrual cycles, low sex drive, infertility, recurrent miscarriage, difficulty breastfeeding, worsening menopausal symptoms.
The symptoms of hyperthyroidism include anxiety, panic attacks, insomnia, rapid weight loss (or stable weight with increased food intake), diarrhea, high heart rate, heart palpitations, high blood pressure, eye sensitivity, bulging eyeballs, visual disturbances, tremors, feeling hot, increased perspiration, weakness in muscles, irregular menstrual cycles, infertility and exhaustion, among others.
Where to Learn More About Thyroid Disease
On the Web:

Key Thyroid Books

Living Well With Hypothyroidism, HarperCollins, 2nd edition 2005
Living Well With Graves' Disease and Hyperthyroidism, HarperCollins, 2005
The Thyroid Hormone Breakthrough: Managing Sexual and Hormonal Problems at Every Age, HarperCollins, 2006
The Thyroid Diet: Manage Your Metabolism for Lasting Weight Loss, HarperCollins, 2004
Sticking Out Our Necks: Thyroid Disease Newsletter: http://www.thyroid-info.com/subscribe.htm
# # #