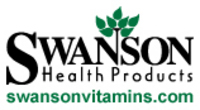 How To Teach Nutrition To Kids
Fargo, ND (PRWEB) October 23, 2007
Swanson Health Products joins the fight in helping Americans become healthier by adding new product lines for children. From Nutrition Now® to Nature's Baby®, Swanson Health Products adds over 40 new products for children and adolescents.
Google™ "childhood obesity" and you will find over 1 million different sites with information. According to a study conducted by Mayo Clinic in 2006, one-third of U.S. children are overweight or at risk of becoming overweight In total, 25 million U.S. children and adolescents are overweight or nearly overweight. So what are the answers? How do Americans fight this epidemic?
Eat Right
Start by incorporating a balanced diet to include all categories from the food pyramid. According to Connie Liakos Evers, author of "How To Teach Nutrition To Kids," about 75 per cent of children ages six to 11 do not eat the minimum daily servings of vegetables or fruit. Instead of cookies, give them an apple. Instead of soda, have them drink milk. Slowly adding nutritious snacks and food to their daily diet will help cut calories and results will show on their waistlines. Supplementing their diet with a multi-vitamin while adding more nutritious foods can boost overall health.
Get off the Couch
Adding daily activities to a routine will help burn calories, build strong bones and muscles and keeps them alert during the day because of a good nights sleep. Limiting TV time will give them a reason to find more productive things to do. Focus on activities, not exercising. Children can sometime see exercising as a chore, choosing activities they find enjoyable will help keep them active. Vary the activities from day to day. Don't do the same things over and over again; you don't want your children to get bored.
Creating a healthy environment for your child only takes a few steps. The combination of eating right and exercise will help prevent your overweight child from becoming an overweight adult and will help fight the obesity epidemic in the U.S. Adding a multi-vitamin or probiotic for overall good health can bolster a healthy diet.
Swanson Health Products is an industry leader in bringing vitamins direct to consumers at the lowest price possible. Swanson Health Products goes a step beyond its competitors by offering powerful guarantees. All products are backed by a 100% Satisfaction, Money-Back Guarantee and Double the Difference Lowest Price Guarantee.
###