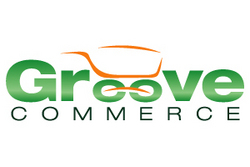 Baltimore, MD (PRWEB) October 23, 2007
Groove Commerce, a boutique eCommerce Web Site Design and development firm, announced today the launch of EpicDental.com, a provider of cavity fighting dental products.
EpicDental.com shines with a brilliant new design, custom functionality and a seamless one-page checkout. Groove Commerce took their dated design and basic functionality to the next level. By giving them a lightweight CSS-based design, the design not only looks cleaner and more professional, it also loads a lot faster and is more visible to search engine spiders. Groove also did custom development work on top of the ASPDotNetStoreFront eCommerce platform, including a mail order management (MOM) system and custom billing/shipping functionality.
To boost organic traffic from search engines like Google and Yahoo!, Groove implemented their search engine optimization (SEO) techniques into the site's design. All aspects of on-page SEO, including page titles, headers, keywords and internal links have been built into the template of EpicDental.com. Unlike many other eCommerce sites on the web today, all pages of EpicDental.com will be easily indexed by the major search engines and begin to rank right out of the gate.
Groove Commerce also focused on making purchases fast, simple and secure. When shoppers are ready to buy, they simply fill out all their information on one page and they're finished! There are no unnecessary steps in the checkout process and there is no additional information to fill out. Groove Commerce found that a one-page checkout not only helps to boost conversions, but also makes for happy customers that are more likely to return to the site.
With the help of Groove Commerce's innovative eCommerce solutions, EpicDental.com is now looking forward to an increase in their overall conversion rate, returning customers, and organic traffic.
About Groove Commerce:
Groove Commerce, LLC is a Baltimore, Maryland-based eCommerce design, development and consulting firm. Their goal is to provide a sophisticated end-to-end suite of eCommerce services while communicating through personal, plainspoken service. Their featured services include eCommerce web site design, web analytics consulting, and organic search engine optimization - all designed to increase conversions and ROI. Their website can be found at http://www.groovecommerce.com.