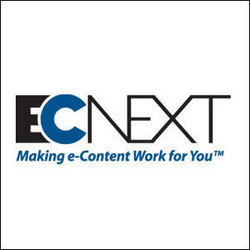 Columbus OH (PRWEB) October 22, 2007
ECNext, the company that operates the site Manta.com, has been named the 20th fastest growing company in Columbus in Business First's Fast Fifty Awards.
"We're honored to be recognized for our growth again this year," ECNext President and CEO Pamela Springer said, noting that the company was also recognized in the Fast Fifty in 2006.
"In the last 12 months, ECNext has experienced tremendous growth, driven primarily by Manta.com, our flagship site," Springer said.
Springer explained that Manta.com features information on 45 million global companies with an emphasis on small to medium companies. User created content combined with a growing set of contact relationship management tools allow users to create lists, pipelines and share notes on companies.
"Manta.com offers the tools and content for professionals looking for information on companies," Springer said.
"Manta.com has become a resource integrated in the daily activity of sales, business development and executive professionals," she added. "We talk to Manta.com users often; they tell us that Manta is a key part of their workflow. Our most active users are researching hundreds, even thousands, of company profiles every day," she added.
"In less than two years, Manta.com has become the largest company information website on the Internet, attracting 5 million visits per month, and is among the top 10 most visited business web sites on the Internet," Springer said.
ECNext also operates web sites to sell premium content for world class publishers including Cengage Learning and McGraw-Hill. "We help publishers monetize their business information online through robust search engine marketing programs, proactive e-marketing campaigns and targeted repeat buyer programs" Springer said.
About Manta
Manta.com offers free company research and related pay-as-you-go company information (http://www.manta.com) enhanced by user generated content empowering all business professionals to compete on an equal platform through the open web.
About ECNext
ECNext is a Columbus, OH-based, online media company that operates over 50 premier business websites for various business publishers. These websites serve end users such as business decision makers, entrepreneurs, and business professionals seeking information and resources to help them make well-informed business decisions. Through these sites, the Company offers millions of articles, reports, graphs, chapters, executive profiles and business resources. In making this premium content available via the open Web, it can be accessed on demand through a pay-per view purchase, subscription license, or free registration.
###