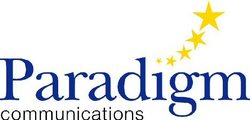 We have worked hard to showcase our expertise in the area of luxury goods, and we are committed to providing top-quality content for the growing number of business and consumers that are interested in luxury trends
Boston MA & San Diego CA (Vocus) October 23, 2007
Paradigm Communications, the Boson-area full-service marketing and public relations firm, announced today a partnership with LuxeMont – a vertical media company with a community of Web properties singularly focused on luxury oriented products and services. Among their sites are online lifestyle and travel destination resources including http://www.LuxeVegas.com , http://www.JustLuxe.com and http://www.LuxeVideo.com .
In addition to Paradigm Communications providing comprehensive public relations services to LuxeMont, other aspects of the joint venture will include the cooperative creation of an inclusive luxury news and information portal by both Paradigm and LuxeMont – http://www.luxuryprworld.com .
The partnership deepens Paradigm Communications specialization in the growing, mega-billion dollar luxury market. In addition to Luxemont, the firm also works with Cuervo Y Sobrinos, a prestigious high-end watchmaker based in Lugano, Switerland; Echelon, creators of customized Uber Premium experiences around the world based in Laguna Niguel, CA, and; The Nemacolin Resort, one of North America's premier resort destinations located in Farmington, PA.
"We have worked hard to showcase our expertise in the area of luxury goods, and we are committed to providing top-quality content for the growing number of business and consumers that are interested in luxury trends," said Gilbert Gautereaux, president of LuxeMont. "Paradigm Communications has demonstrated a strong ability to build the brand equity of luxury goods & services providers. We look forward to partnering with them on a number of mutually-beneficial initiatives."
"We view our relationship with LuxeMont as a genuine two-way partnership," said Dennis O'Connor, president of Paradigm Communications. "In addition to providing them with top-flight media relations services, we look forward to the wide-ranging opportunities their leadership position and domain expertise in meeting the needs of high net-worth customers offers to us as we continue to build our client base in the luxury market."
About LuxeMont
LuxéMont (http://www.luxemont.com) is a vertical media company with a community of Web properties singularly focused on high net-worth consumer wants, needs, desires and expectations. LuxéMont Web properties reach hundreds of thousands of visitors monthly and provide luxury oriented products and services ranging from online magazines, newsletters, promotional opportunities, and video distribution as well as travel and membership services.
About Paradigm Communications
Paradigm Communications (http://www.paradigmshiftpr.com) is a full-service public relations, corporate communications and marketing firm skilled in leveraging enhanced brand equity to increase revenues. The firm offers specialized, customized public relations services in four primary industry areas: luxury goods and services; high-technology; higher education; and financial services.
For more information:
Dennis O'Connor
President
Paradigm Communications
(508) 650-0100
Cell: (781) 883-5109
Dennis.oconnor(at)paradigmshiftpr.com
Gilbert Gautereaux
President
LuxeMont
(619) 615-0181 ext: 137
Cell: (619) 865-7873
gilbertg(at)luxemont.com
###